BOSS


Roland South Africa (RSA Music) is the independent distributor and brand custodian of BOSS guitar and bass-related products for South Africa and Africa.
.
Who is BOSS?
Known around the world as the company that put the "stomp" in "stompbox," BOSS is the division of Roland Corporation most easily recognized for its legendary line of colourful guitar and bass effects pedals. But beyond these killer pedals, BOSS has pushed the envelope for over 30 years with innovative multi-effects, rhythm machines, personal digital studios and other easy-to-use instruments for musicians of all types. Put simply, BOSS gives you the great-sounding tools you need to spend less time tweaking and more time playing.
.
BOSS product ranges include:
Stompboxes
Multi-effects
Guitar Synthesizers
Digital Recorders
Backing and Rhythm
Loop Stations
Vocal Effects
Acoustic
Tuners/Metronomes
Amplifiers
Accessories
.
To find out more, visit http://za.boss.info/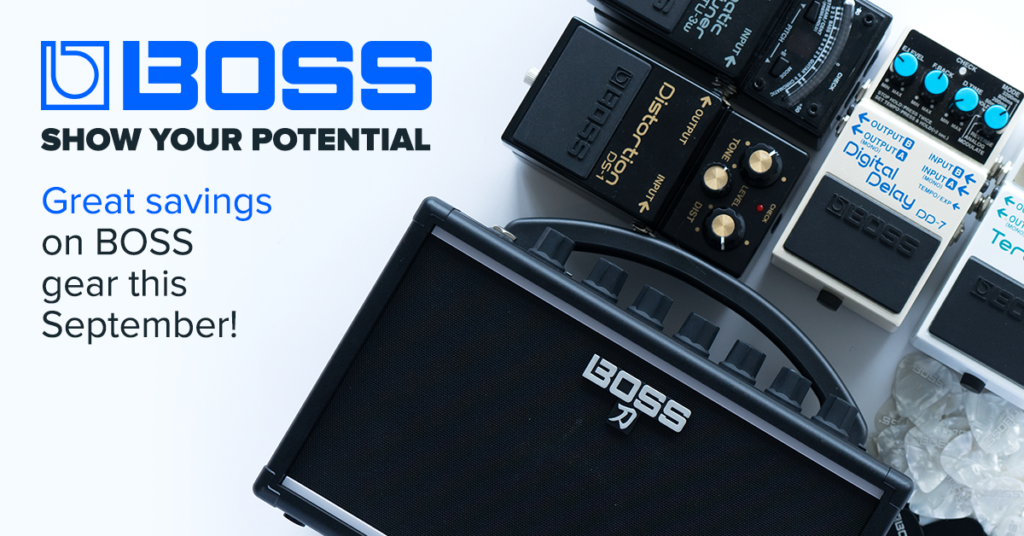 It's BOSS month 2018 and we're offering fantastic savings on everything from stompboxes and multi effects to amplifiers and accessories!