 Wouter Kellerman, Resident drummer at The Barnyard Theatre Emperors Palace
SithembiNkosi works with 2 Times Grammy Award Winner and 8 times SAMMA Award winner Mr Wouter Kellerman, and has just joined The Barnyard Theatre at Emperors Palace. He also majored in Theatre Musicals and currently performs in 11vdifferent productions.
SithembiNkosi Sibiya in
3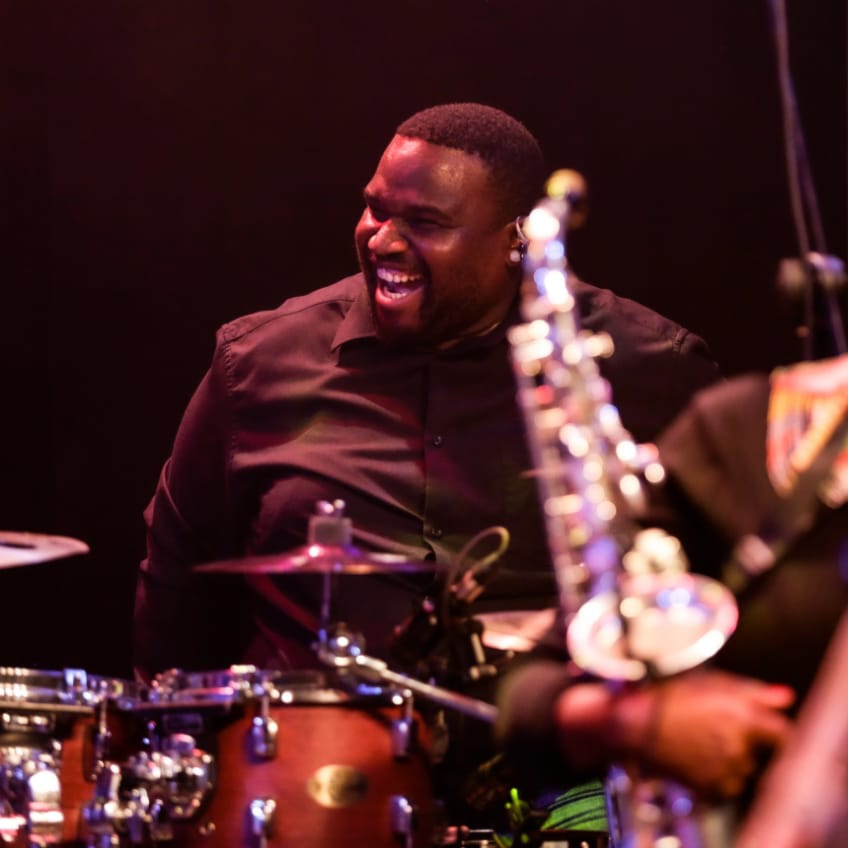 WHAT INSPIRES YOU TO MAKE MUSIC?
Firstly the people who follow me, especially on TikTok, I have a big following so they inspire me to keep on creating good content for them, and also my passion for music inspires me because this is what I do for a living.

IF YOU COULD COLLABORATE WITH ANY MUSICIAN, WHO WOULD IT BE, AND WHY?
Kaz Rodriguez, his creativity is on another level, I love how he writes his music (drumless music) for us to play along with, and also the way he works his different time signatures is out of this world.

WHAT IS YOUR FAVOURITE ZILDJIAN CYMBAL AND WHY?
All the Zildjian K Cluster Crashes, I love how trashy they are, and I also love dark cymbals, so the mixture of dark and trashy is perfect for me.
SITHEMBINKOSI SIBIYA's GO-TO