 Riana Nel, Retief Burger, Jaid River and Demi Lee Moore
Jason first discovered his fascination with the drums at age five while watching a drummer play during a Sunday service. After the church service was done, he got up on stage and tried out a few of the beats he had seen earlier. With a bit of guidance from the drummer that he looked up to that day, Jason started finding his rhythm behind the kit and the the rest is history.
Throughout his school years, Jason took drum lessons from a few well-known South African drummers and started playing in bands together with his friends. Out of high school, he did a 2-year tour with a performing arts group called 'C-Kruis' (later known as 13th Floor), after which he started to slowly make his way onto the local Contemporary Christian Music scene as a drummer-for-hire.
Besides being the current 'first-choice' live drummer for artists like Riana Nel, Retief Burger, and Stella, Jason is often called upon as a stand-in for various occasions when drummers are unavailable.
He is also constantly busy recording drums out of his drum room for a wide variety of international artists, in between the time he spends living out his other passion, which is teaching drums to a wide variety of students, both in-person and online.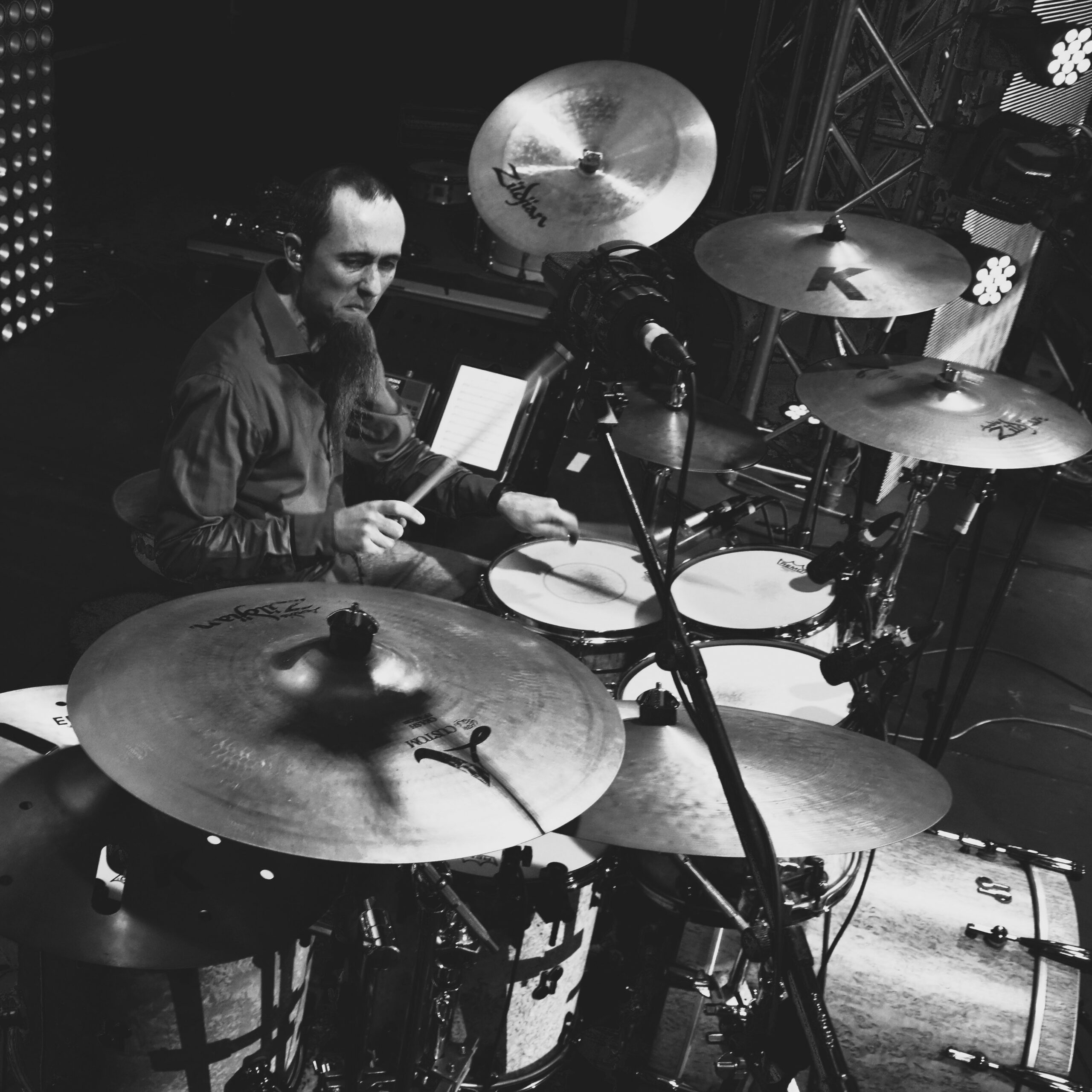 WHAT INSPIRES YOU TO MAKE MUSIC?
My greatest inspiration when it comes to music is experiencing the synergy between the band members and between all the instruments. I really enjoy hearing the bigger picture coming together, knowing that I not only form part of that picture, but I am often responsible for laying down the foundation on which every band member can contribute their part.

IF YOU COULD COLLABORATE WITH ANY MUSICIAN, WHO WOULD IT BE, AND WHY?
Currently, I would say Jacob Collier. I really enjoy his diversity and his mastery of so many instruments, as well as his incredible insight and understanding of music as a whole.

WHAT IS YOUR FAVOURITE ZILDJIAN CYMBAL AND WHY?
22″ Constantinople Ride, Medium Thin Low.
It has a dark, rich tone, it's a ride cymbal, but you can crash it… It resembles the type of cymbal sound I enjoy the most, and it's an incredibly versatile cymbal… at least in my opinion ;-).