 Watershed, Arno Carstens, Dope Saint Jude, The Rudimentals, Ross Learmonth (Prime Circle), Dope Saint Jude, CAELO, Amy Lilley, Mike Rutherford (Genesis/Mike and the Mechanics), Grassy Spark
Giovanni Serci is an Italian drummer, SAMA-nominated recording and mixing engineer, producer and entrepreneur. After relocating to South Africa in 2010, Giovanni has shown a strong presence in the local scene where he has worked both in live and studio with many artists across many different platforms and genres. His creative inclinations and diversity of influences make him a very adaptable instrumentalist and educator.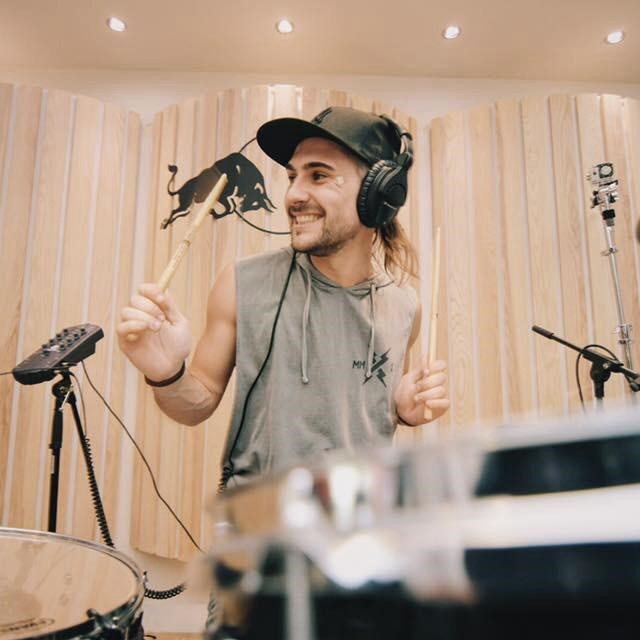 WHAT INSPIRES YOU TO MAKE MUSIC?
The act of creating, making, producing, and the challenge of working towards accomplishing and executing an idea are sources of inspiration for me. In addition to any music influences I may be exploring at a specific point in time, most of my inspiration comes from my current emotional state, which often affects my creative taste, drive, and expressive outlet. Lastly, I also really enjoy studying and understanding other fellow artists and creatives, as they serve as a source of inspiration in the process of making.

IF YOU COULD COLLABORATE WITH ANY MUSICIAN, WHO WOULD IT BE, AND WHY?
Between the many I can think of – I am a huge fan of Anderson Paak. I absolutely admire how he managed to blend different genres and influences into a great product that, in my opinion, is timeless. From his early days of gospel/soul to a more contemporary hip-hop, funk, groovy beats, and jazz, he has mixed a recipe that makes his music truly unique to my ears. I am also a fan of his sound and his playing of course, additionally to the character and brand, his personality, and, most importantly, the joy on his face while playing drums.

WHAT IS YOUR FAVOURITE ZILDJIAN CYMBAL AND WHY?
This is a really difficult one to answer! Besides my true love for the K range in general – I adore the K Constantinople crash, which I find absolutely unique in richness. Also it blows my mind that each cymbal made has its own sound. I am also an absolute sucker for the FX crashes and stacks.