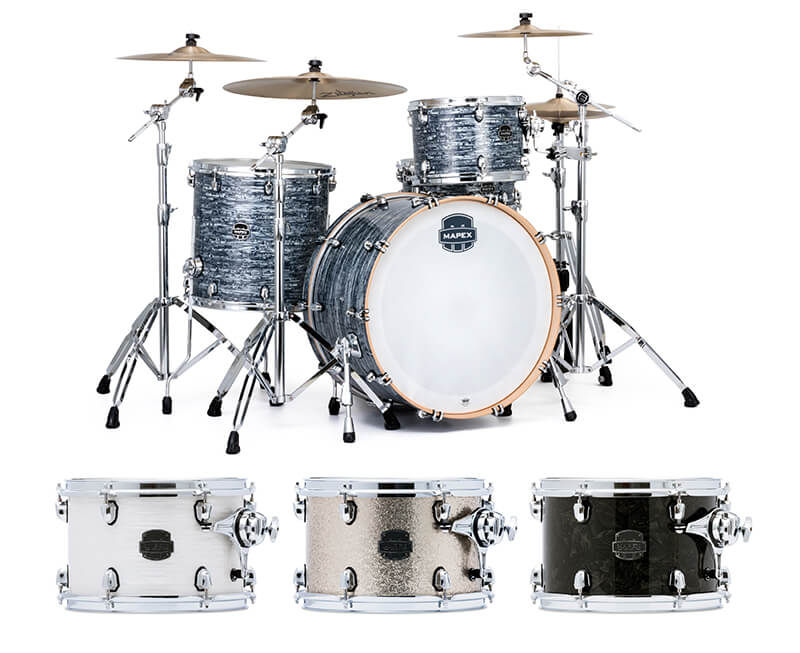 This year at NAMM 2017 Mapex Drums introduced the absolutely stunning Tour Edition expansion of the Saturn V line.
The Saturn V line is the pro level premium drum range of the Mapex featuring top quality components and construction. Used by artists such as Matt Halpern, of Djent giants Periphery and American drum superstar Will Calhoun.
Saturn Line Expansion
The Saturn V Tour Edition is an expansion to the existing Saturn V line. Built with the same high-quality Maple/Walnut hybrid shell and SONIClear Bearing Edge. The SONIClear Bearing Edge gives you that distinctive Saturn V sound and makes for easy drum tuning.
Everyone Is Different
Every drummer is different (don't let anyone tell you otherwise), the one up-down setup has been selected for the gigging drummer. The rack toms provide that clarity and warmth a player needs and the floor toms & bass drum give that punch and deep low end needed. The Saturn V kit is easily customised and tweaked by adding drums.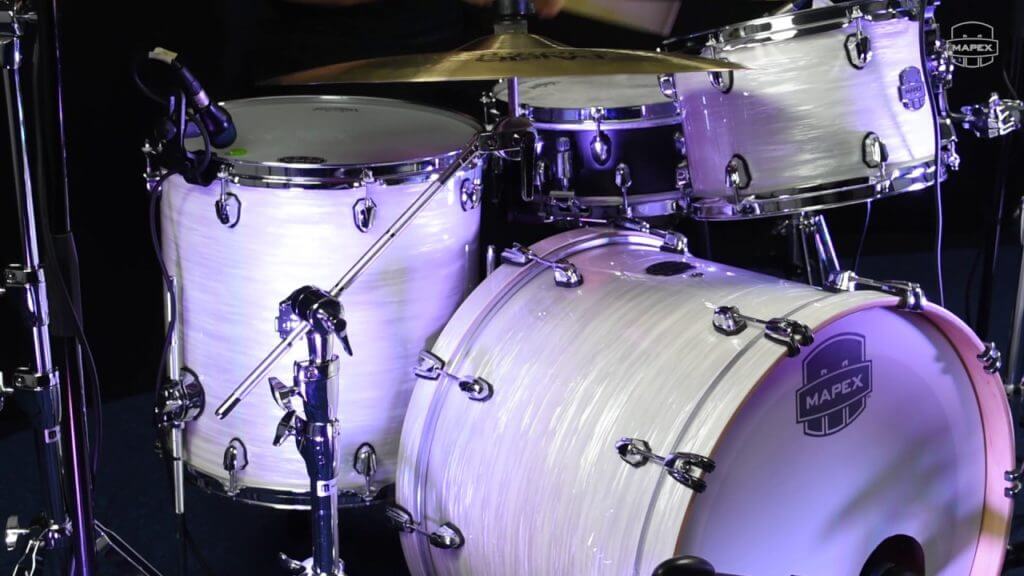 SONIClear Bearing Edge
A key component that sets the Saturn V kits apart from any other drums is The SONIClear Bearing Edge. A feature found in all of the Mapex high-end kits. "Helping players at all levels achieve great drum sounds much quicker than before." As said by Mapex Brand manager, Gary Ingraffia. The SONiClear Bearing Edge takes out the frustration of tuning drums. Meaning more time playing, less time fighting with your kit.
One Dapper Looking Kit with Four Looks
Depending on your style, The Saturn V Tour Edition kit comes in four spectacular finishes: Black Strata Pearl, White Marine, Vintage Sparkle, and Black Pearl. Your drum kit will be the belle of the ball and look great on stage night after night. These four classic-style wrap finishes are perfectly suited to hold up to the rigours of the road.
Mapex Saturn V Tour Edition Kit
The Mapex Saturn V Tour Edition kit is the kit you as a drummer will want to be playing each night on stage. It looks the part, it sounds the part, it delivers without fail and it is built to last.
For more information on the Saturn V Tour Kit and other kits from Mapex check their website HERE.