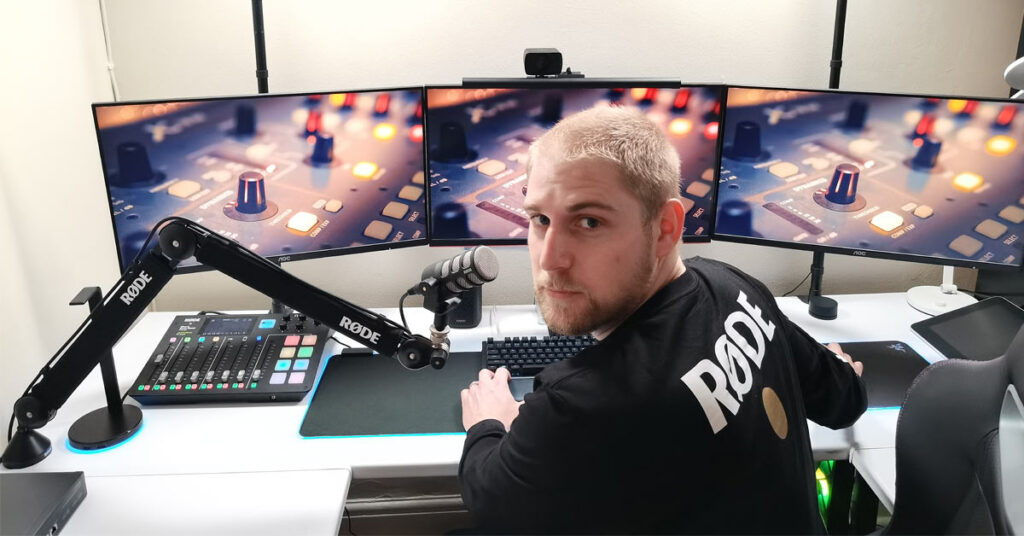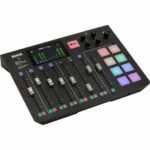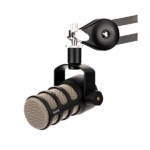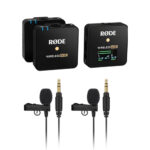 Permanent fixtures on the audio side of in his streaming setup are a Rodecaster Pro podcasting studio with two Rode Podmics mounted on Rode PSA1+ professional microphone boom arms. 
For mobile sessions away from the studio, he relies on a Wireless Go II microphone system with a couple of Rode LAV Go microphones.
Welcome, Mister Ambassador!
With a setup like that, it was clear Rode had found a big fan, so we just had to send him a few more bits of Rode's premium audio gear for him to review.  Not surprisingly, he loved them. And now, a few months on, we're happy to announce that Wootdini is now an official brand ambassador for Rode products.
Keep an eye out for more great content and reviews that will be coming out of Wootdini's brand new streaming studio, currently under construction!
Wootdini's lifelong passion for gaming moved online in 2020 when he built a gaming machine setup for online streaming. It was after he started commenting on a live game he was hosting, while it was streaming to Twitch, that more and more people asked him to cast their matches.
From there, it was a natural evolution to presenting reviews and live tutorials on how to set up streams, how to build computers, and how to decide what to buy. With such a wealth of hands-on experience using tech and professional gear, many of his audience now see him as their tech gear 'guru'. In world of ever-growing technology and knowledge of such, tech experts such as Wootdini will always be in short supply!