RØDE Microphones release their first Audio Interface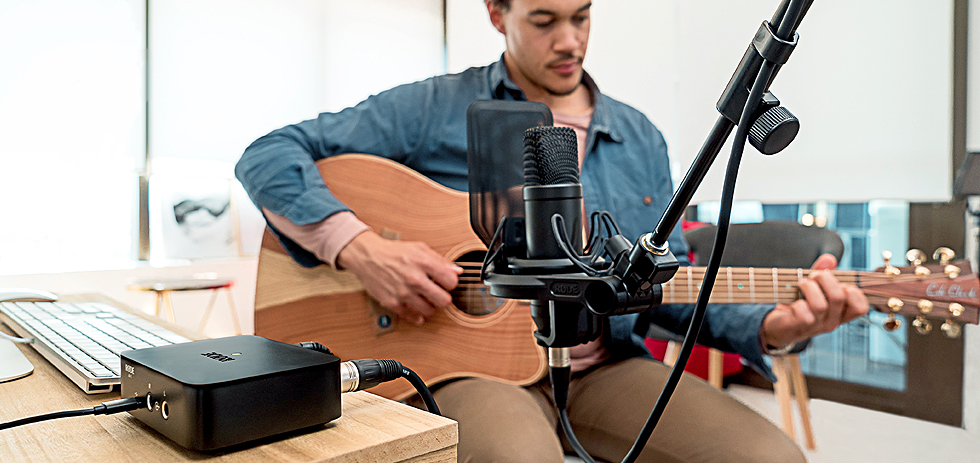 Leading pro audio manufacturer, RØDE Microphones, has released its first Audio Interface – the AI-1.
The AI-1 USB Audio Interface adds studio-quality input and output capabilities to your computer, making home recording easier than it has ever been. With its high quality NeutrikTM combo jack input and discrete Class-A preamp, you'll be able to connect either a microphone, guitar or a line level instrument, such as a synthesizer.
Available as part of The Complete Studio Kit, the AI-1 comes with RØDE's peerless NT1 large diaphragm condenser microphone, SMR shock mount with popshield, 20 foot XLR and USB C/A cables – home recording is as easy as opening the box.
Damien Wilson, CEO of RØDE Microphones added, "The AI-1 offers pro-studio quality at a home studio price point. It's simply the best in its class – and it's also incredibly easy to use, thanks to thoughtful design and Australian Made quality. The perfect companion to any RØDE microphone."
The AI-1 allows zero-latency playback by enabling the direct monitoring feature and playback via headphones/speakers with the high-quality discrete headphone amplifier. To ensure the AI-1 is truly versatile it features 48V Phantom Power and is class compliant – so there is no need to install any drivers.
For more information and full specs, visit www.rode.com/ai1
For a limited time only, every sale of the AI-1 comes with a FREE version the recording software Ableton Live Lite, redeemable at www.rode.com/ableton
---
More About RØDE
RØDE Microphones also produce an extensive range of best-selling on-camera microphones for the consumer and professional market. Renowned for their quality, RØDE shotgun microphones are relied on by professional location sound engineers and camera crew to deliver excellent audio recording in the most challenging environments. Next, read this article on the RØDE NTG3 microphone ddelivering the goods in the Antarctic:
RØDE Microphones (www.rode.com) designs and manufactures high-quality microphones and related accessories for studio, live and location use. Its products are designed and primarily manufactured in Sydney, Australia and exported to over 113 countries globally. Freedman Electronics is celebrating its 50th anniversary in 2017.