The MIX5 is a 150W multi-purpose combo amplifier featuring 5 input channels, essentially making it a PA system in a box. Fantastic for smaller venues, rehearsal spaces or street performances, the Cort MIX5 offers incredible value for anyone looking for a simple and versatile amplification option!
Take a closer look at some of the FEATURES OF THE CORT MIX5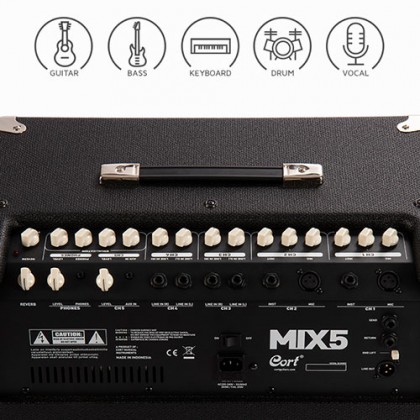 150W Multi-Purpose Amplifier
The MIX5 is a 150W multi-purpose combo amplifier that features 5 input channels, 4-band EQ and a built-in reverb that delivers great sound quality and flexibility in a rugged packaging that's perfect for small to medium sized venues and street performances.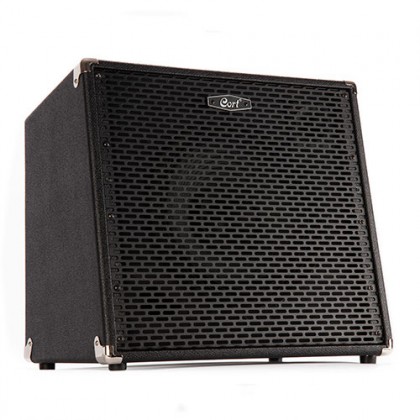 12″ Speaker & 3″ Tweeter
Custom-designed 12″ speaker and tweeter lets out an optimal sound with clear fidelity.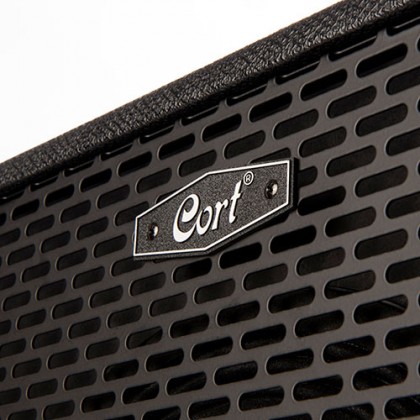 Rugged Packaging
No matter what or how many instruments you plug in, the MIX5's solid internal design and robust external structure gives stability.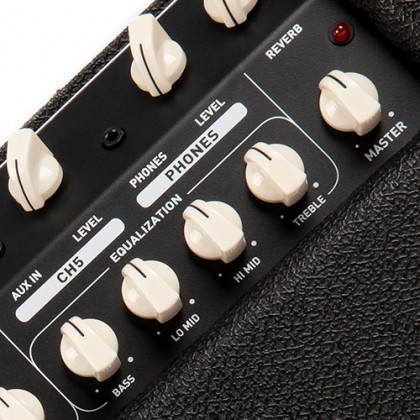 4 Band EQ & Gain Control
Each Channel is equipped with individual GAIN control, with master volume and 4-band EQ that controls the overall output mix.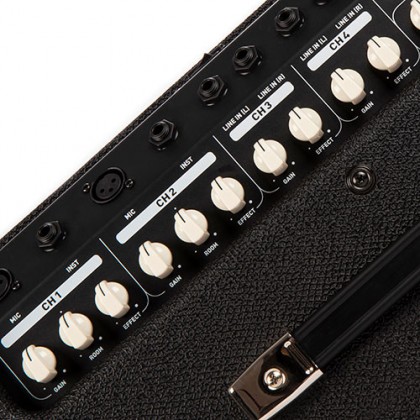 Reverb Control
Channels 1-4 also has a dedicated EFFECT control for adjusting reverb levels independently, while the master REVERB control adjusts the overall effects level.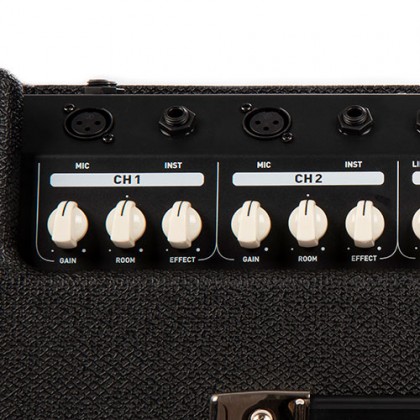 Room Control
Included exclusively for Channels 1 and 2 are the special ROOM control which are designed to emphasize high or low frequencies depending on the direction the knob is turned for a balanced EQ control.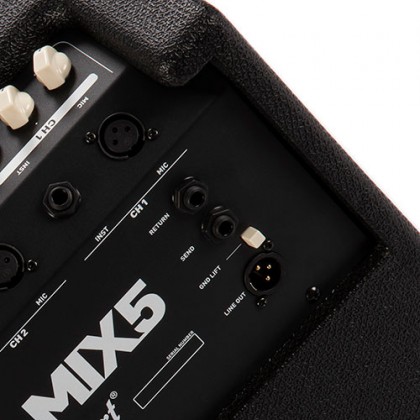 Rear Panel
The MIX5 is also comes with various output options such as SEND / RETURN, and a dedicated LINE OUT option with XLR output for linking to another amplifier or a PA.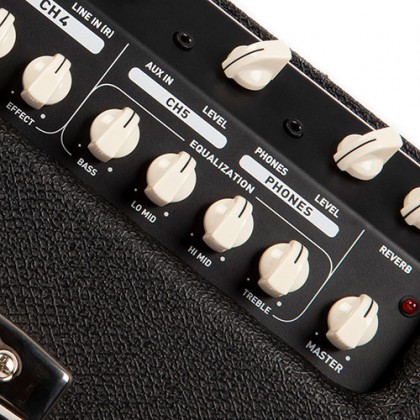 Phones
PHONES connection with LEVEL control allows headphones for silent use or performance monitoring.