Laney Launches New Amps For The Modern Travelling Musician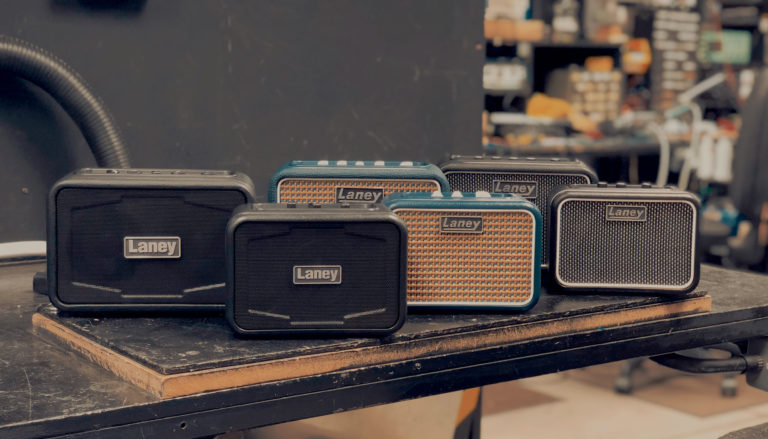 At NAMM earlier this year U.K. based amp manufactures Laney launched some amazing new products for 2018
First of all, we have the Laney mini amps
These battery-powered lunchboxes are available in three styles, all inspired by Laney's 50-year back catalogue, and come in two spec levels. Mini is the basic mono one-speaker model, while Mini-ST adds stereo amplification, twin speakers and a built-in digital delay.
Laney has also equipped its Smartphone Insert Technology – a 3.5mm input for easy connection to guitar tone-generating apps.

Next Up we have the new IRT-SLS
Weighing in at 3.5 Kgs this amp has been labeled "The Ultimate fly rig" and Music Radar.com named it one of the best amps at NAMM 2018.
Offers clean, rhythm and lead channels, separate EQs and two power modes: high-power pumps between 3 to 300W RMS, while standard mode delivers <1 to 60W
The whole amp is super small and runs off an ECC83 valve, with new cabinet simulations built-in. That means you don't need to attach a speaker cabinet. It also works perfectly for players that need a recording solution. The Ironheart SLS also has Laney's T USB for attaching to your DAW and recording directly from the amp. Laney has also enhanced the EQ section with new pull-out EQ knobs.
Other features include an FX loop, a headphones output, Aux-in, XLR recording out with cab emulations and speaker outs on the rear. We do know that it also comes with the Laney FS-4 footswitch included in the asking price.
.
Laney has proven time and time again to be innovative and at the forefront of the amp game. Exemplifying the brand as one of the best amplifier companies in the world. With the recently launched products, they are providing the consumers with some amazing pieces of gear that fit the needs of a modern traveling musician.
Can this company do any wrong? Well, we sure don't think so!