RØDE Microphones is excited to announce the global 'My RØDE Reel' competition is back for its fourth year and is bigger and better!
With close to 8,000 video submissions from 89 countries, from Austalia to South Africa, 'My RØDE Reel' has not only become the world's largest short film competition, but has also established itself as a staple amongst the global filmmaking community.
$500,000 In Prizes Up For Grabs
RØDE Microphones launched 'My RØDE Reel' in 2014 to huge international engagement. The competition returns in 2017 with an increased total prize pool of more than $500,000 and, yes, more awards than ever before.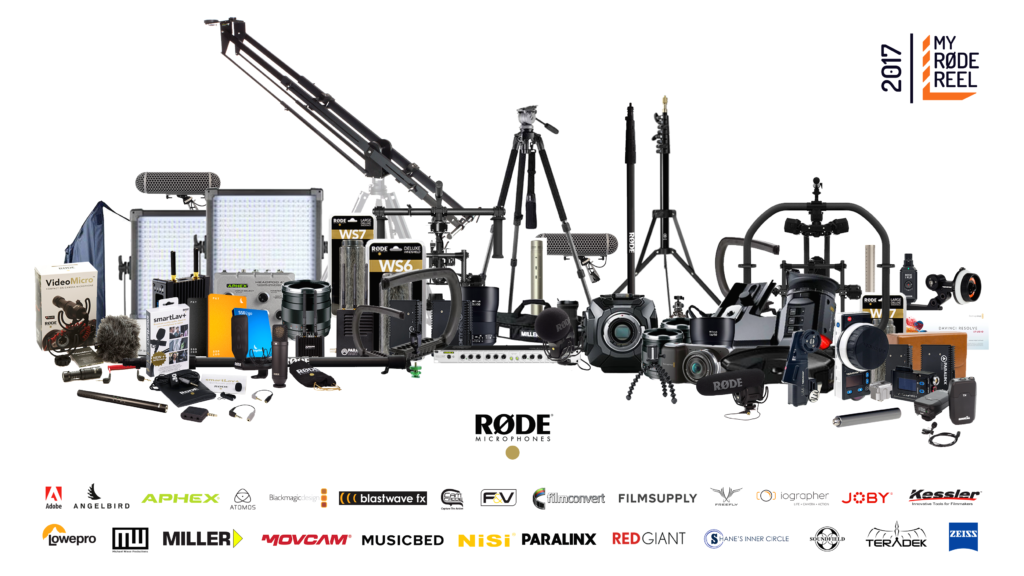 Amateur To Professional
From amateur to professional – all filmmakers are encouraged to take part and tell their story. To enter 'My RØDE Reel', people are required to create a short film of three minutes or less, as well as a behind-the-scenes reel that features a RØDE product being used during the production of the film.
The entry kit is FREE and available now at My RØDE REEL 2017.
In 2017, As well, the group of five marquee awards featured in previous years have become six.
Judges' Film award for the best short film
People's Choice award for the most popular short film
Young Filmmaker award for the best short film by an entrant under the age of 18
Female Filmmaker award. This award, selected by the judging panel, is designed to encourage and celebrate women in the film community.
Each of these prizes is worth over USD $40,000.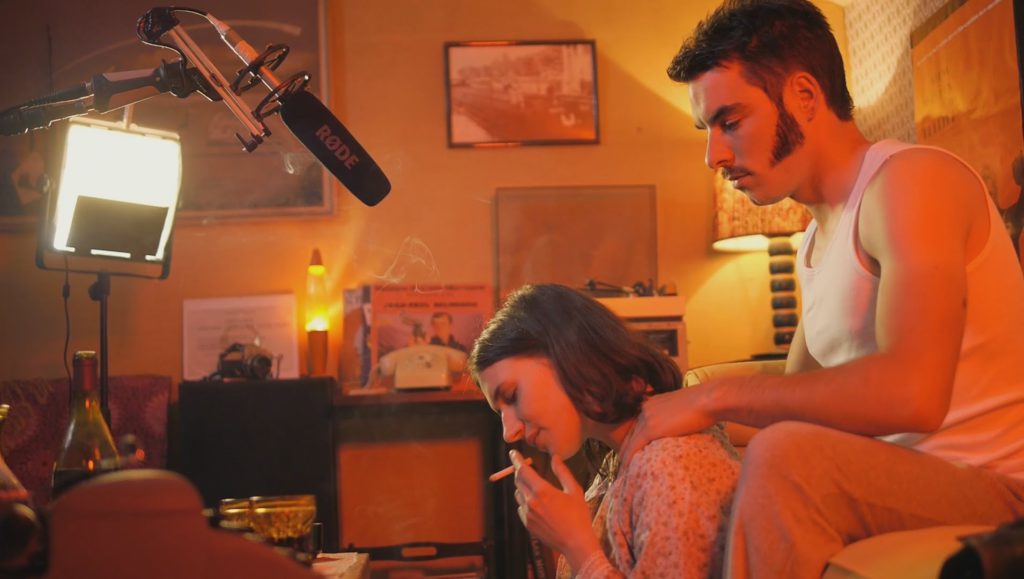 Behind The Scenes
The BTS award for the best behind-the-scenes film is for the first time split into two categories:
Educational BTS Award, for the most informative behind-the-scenes, and
Entertaining BTS Award: what it says on the tin – most entertaining.
New Awards
New genre awards in 2017 include: Best Virtual Reality film (using 360-degree cameras), best 30-second TVC (for RØDE, naturally) and Best Vlog. A full list of categories can be found at My RØDE Reel 2017.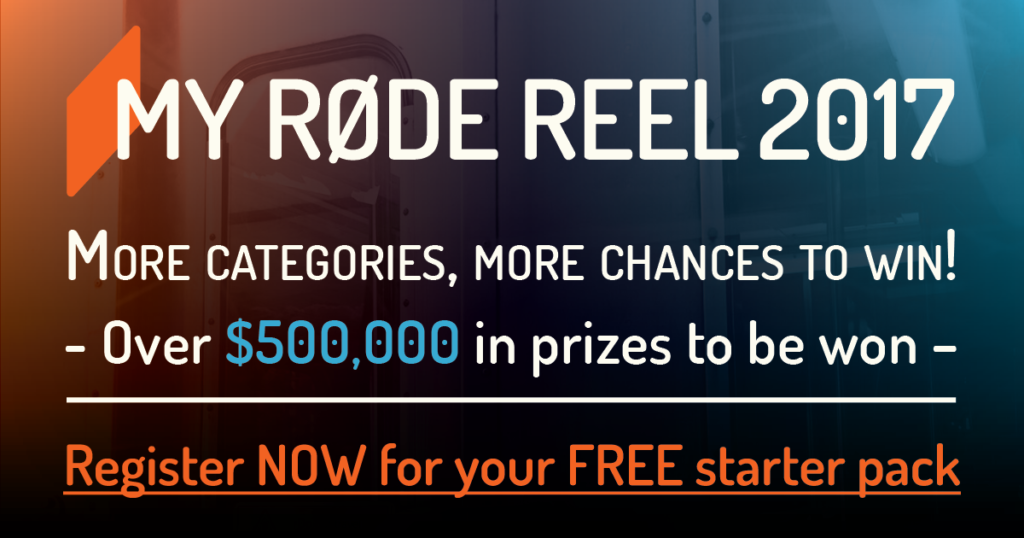 Incredible Prize Pool
RØDE Microphones has brought together the most respected brands in filmmaking, to assemble an incredible prize pool valued at more than $500,000. This includes equipment from Adobe, Angelbird, Aphex, Atomos, Blackmagic Design, Blastwave FX, Cam Caddie, F&V, FilmConvert, FilmSupply, Freefly, iOgrapher, Joby, Kessler Crane, Lowepro, Michael Wise Productions, Miller, Movcam, Music Bed, NiSi, Paralinx, Red Giant, Shane's Inner Circle, SoundField, Teradek, ZEISS, and of course RØDE.
Head to My RØDE REEL 2017 now and enter!