The Mars Series Is Right On The Beat
Since their launch at NAMM 2014 the Mars Series has lifted the bar when it comes to pro level drum kits. These kits look great and give you excellent performance with every strike. If you're looking for a drum kit that will meet your high standards but not destroy your  bank account, the Mapex Mars Series is right on the beat.
The Mars Series is made up of four different 100% six ply Birch shell packs. Each one with its own set of traits to accommodate each and every drumming style.
SONIClear Bearing Edges
With their shallow depth shells and SONIClear bearing edges, these kits produce a fast, clear tone with a quick rebound. The SONIClear Bearing Edge on the Mars Series kits results in a stronger and deeper pitch. This is achieved by allowing the drum head to sit flatter and make better contact with the shell.
There Is A Finish For You
Each of the shell packs comes in one of four handsome finishes Bonewood, Nightwood, Smokewoood and Bloodwood.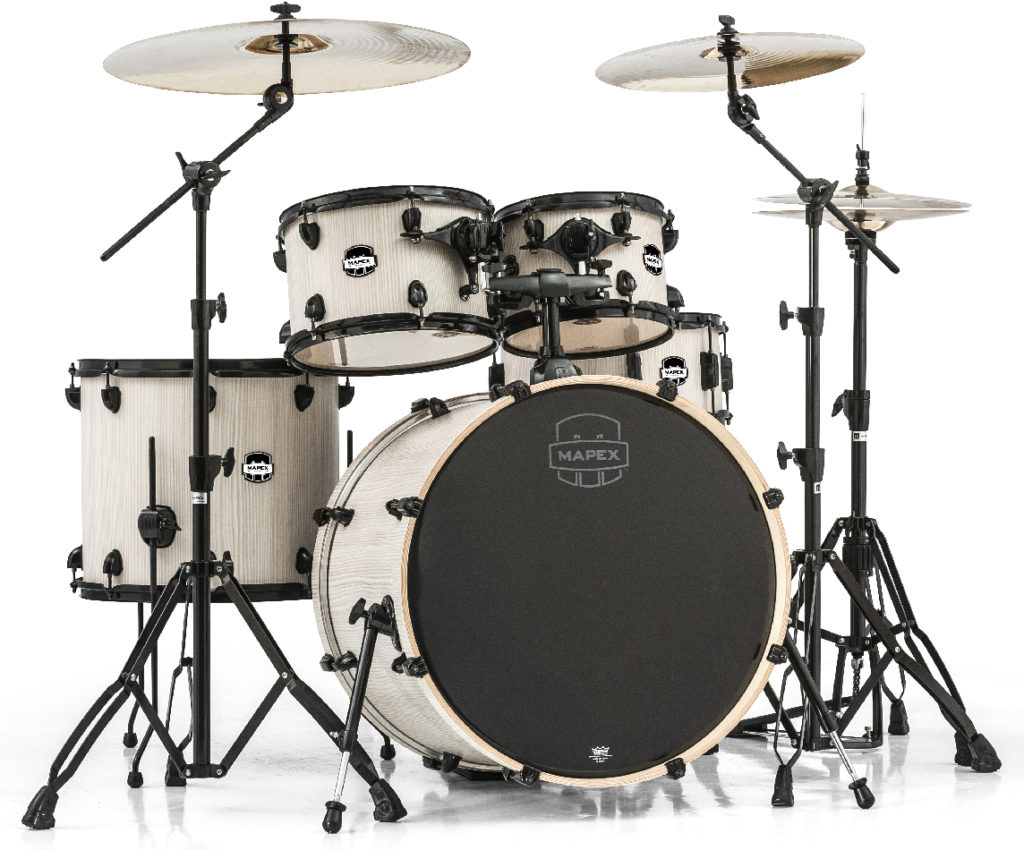 The 4 Shell Packs
The Mars 4 piece Rock shell pack features a 1 up and 1 down tom set-up that keeps all the toms within easy reach while the 24" bass drum produces a powerful, yet naturally equalized tone.
The Mars 5 Piece Fusion Shell Pack includes smaller sizes that are equally suited for the rock drummer needing a highly portable, great sounding kit, or the jazz drummer needing versatility.
The 5 Piece Crossover Shell Pack features a 1 up and 2 down configuration that is ideal for players who want a powerful rock sound with a single rack tom for closer positioning of their ride cymbal.
With sizes that can span a wide range of playing styles. The 5 Piece Rock Shell Pack offers a blend of power and versatility well-suited for the drummer needing a portable, great sounding kit.
The Mars Series shells are high performance drums  shells. Both the professional look and sound make this series a logical choice for any drum player.