Mackie's ultra-compact CR-X monitor range holds back no punches
Clean and articulate, these are probably the words that best describe the CR-X range from Mackie. Embracing the DIY ethos of the 21st century, these monitors were directly designed for the modern creative who requires a set of speakers to be used for a wide range of creative reasons, at an affordable price point. Available in a vast range of sizes from 3" to 8" with Bluetooth® option plus an 8" subwoofer with Bluetooth, the CR-X just about caters for your every creative need.
Take a closer look at some of the features
Full wood cabinets house premium woofers and tweeters powered by high headroom amplifiers for clear, punchy sound.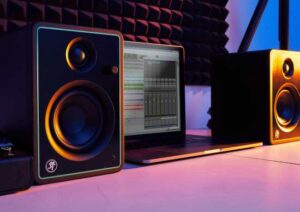 A convenient knob that acts as both power and volume control is located in the front of the speaker for ease-of-use.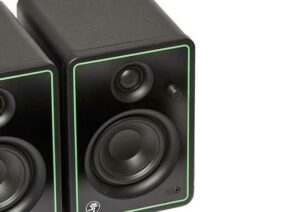 Equipped with both ¼" and RCA inputs plus a 1/8" Aux in.
Headphone output located at the bottom right of the speaker, great for when you want to listen privately.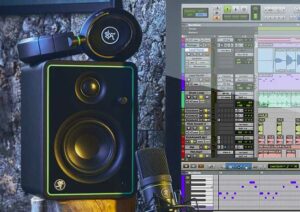 With a brushed metal grille and outlined design, the CR-X sports a sleek modern look.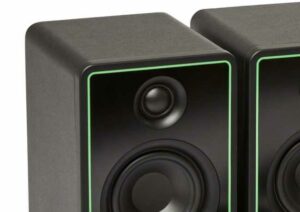 The CR Series now comes with matching subwoofer, delivering all that big bottom end you've been looking for.
Each models comes locked and loaded with Bluetooth connectivity.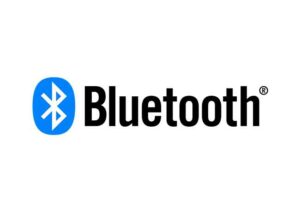 Pro Tools | First + Plugin Bundle
Includes Pro Tools | First featuring 23 creative plug-ins to enhance your recordings.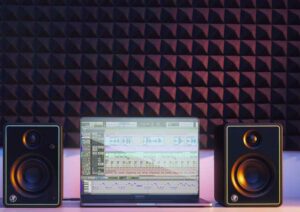 Watch the CR-X Series in action!