Mackie's Element Microphone series is the perfect solution for affordable high-quality sound
The Mackie EleMent Series of professional-quality microphones combine Mackie's legacy in quality sound reinforcement, rugged reliability, with astounding value. The EM-89D Dynamic Vocal mic is an ideal choice for onstage performance while the EM-91C Cardioid Condenser is an invaluable studio tool. Whether you're a performing vocalist, a studio engineer, or need a fast, reliable way to create your online content with impeccable audio, you'll find it in the EleMent Series of professional microphones.

Looking for a USB microphone? The Element series has you covered too with the EM-91CU and Carbon USB microphones providing you with easy-to-use, plug and play functionality so you can get cracking just about immediately!
Take a closer look at some of the models in the element range
EM-89D Dynamic Vocal Microphone
Excels both onstage performance and studio recording
Great for vocals and instruments
Cardioid polar pattern
Rejects peripheral noise to keep your performance crystal clear
Included accessories
Mic clip
XLR cable
Zipper pouch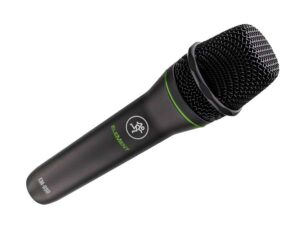 EM91-C Large-Diaphragm Condenser Microphone
Built-Like-A-Tank™ so you can rely on it for great recordings for years to come
Great for home studios, content creation, live streaming, and more
Cardioid polar pattern
Rejects peripheral noise to keep your performance crystal clear
Included accessories
Shock mount
XLR cable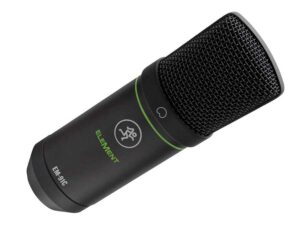 EM91-CU USB Condenser Microphone
Built-Like-A-Tank™ so you can rely on it for great recordings for years to come
USB-C connectivity
Cardioid polar pattern
Rejects peripheral noise to keep your performance crystal clear
Included accessories
USB type B cable
Shock Mount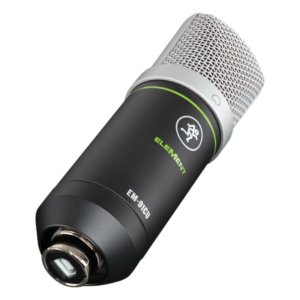 Carbon Premium USB Condenser Microphone
Professional microphone
5 selectable polar patterns: stereo, cardoid, bi-directional, super-cardoid & omni
Cardioid polar pattern
Rejects peripheral noise to keep your performance crystal clear
Included accessories
USB-C cable
Mic stand