Bringing a new level of versatility and freedom most guitarists have yet to experience. The Lionheart L20T-212 is a boutique Swiss army knife of tone.
The secret to this amps Swiss army status is the two different speakers inside. The 12″ Celestion G12h 70th anniversary and the Celestion Vintage 30. It's these two sonically different and efficient speakers that give the ability to tailor a guitar tone without a noticeable volume mismatch.
Celestion G12H Anniversary
The G12H Anniversary provides an attacking upper mid-range, a crisp top-end, an assertive low-end and commanding low-mids. This speaker gives the Lionheart L20T-212 the edge when it comes to searing white hot lead guitar and solos.
Celestion Vintage 30
Responsible for the delightful vintage crunch, enormously detailed and elaborate overtones of this Lionheart amp. The famously rich vocal mid-range, beautifully detailed top-end and warm low-end has been captured on thousands of recordings since its inception.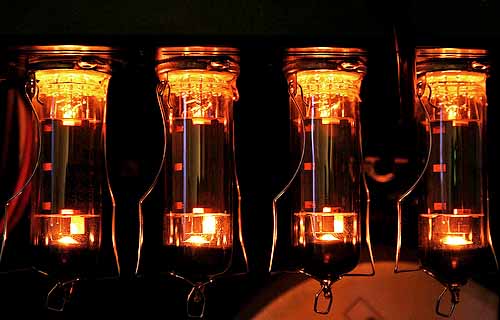 Saturated Guitar Tones
Four EL84 output valves provide 20 watts of tube power. This all-tube combo gives a great range of clear, crisp and dynamic guitar tones. There is less emphasis on preamp distortion in the Lionheart L20T-212, which means it produces a far richer and more saturated guitar tones.
Handsome As A Lion
The L20T-212 is a majestic and handsome beast. The retro looking open back combo is constructed from Marine Grade Plywood with banding strip and magnificent leather strap handle. The built-in tilt back mechanism allows you to find that optimal tonal sweet spot. The twin chrome channel with shared 3-band EQ, global Tone setting and a studio quality Digital Reverb, allows for further tweaking of the amps sound, adding to the Swiss army nature of the Lionheart L20T-212.
The Lionheart L20T-212
A Swiss army amplifier of tone versatility! Perfectly at home or on stage in a live environment or in the studio. The mix 'n' match loudspeaker setup means players can craft eloquent signature tones with ease. Lionhearts are easy to use and most players will get a great tone out of them within seconds.
Be sure to sign up to the Laney newsletter to keep up to date with all things Laney. Sign Up