The newest addition to the Laney bass amp family is this powerful and glowing blue bass machine, the RICHTER BASS R500-115.
This 500-watt solid state combo amplifier provides a perfect blend of power and portability. It's perfect for all levels of bass players, from pros to beginners. Great for practice or large live shows, the Laney R500-115 is really suitable for any bass playing occasion.
Custom Design
The Laney R500-115 is loaded with a 15-inch custom designed speaker and high-frequency horn.  On the back panel, there's a Speakon connector that allows for additional cabs to be used should you feel the need. It works great paired with a Laney R410 and/or R115 cab.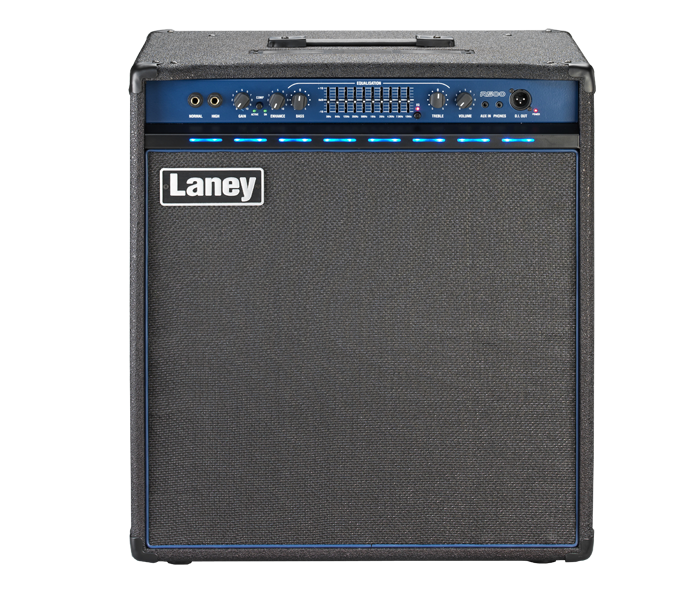 The Laney R500-115 Features
Own your tone with a number of bass player friendly controls and the simple interface. Automatically increase the amount of compression in your tone as you increase the amount of gain using the intuitive compression button. The unique enhance setting, allows you to really dial in that increased low-end definition. To fine tune and shape your frequencies, there is a handy 10 band graphic EQ that is foot-switchable.
Stay Connected
With both a high and low input, using a passive or an active bass won't be a problem. The AUX in and headphone out connections mean you can practice quietly at home, or make use of backtracks. For when you hit the stage there is a built in balanced XLR D.I. which will provide a direct and mic-free mixer connection. The rear panel houses inputs for your tuner and an FX loop.
Built Like A Glowing Tank
The new Laney R500-115 combo matches this range perfectly with its looks. The 23.6kg combo is built like a tank and the blue LED gives it that edgy glow that will make your amp jump out on stage. Plus the blue glow super power allows you to see your controls better even in the darkest of venues.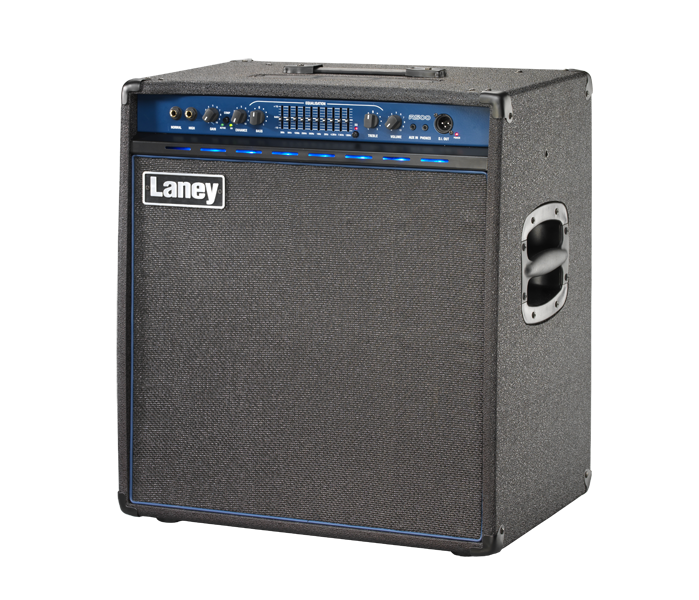 50 Years Of Bass Amp Building
Laney has once again called on their 50 years of bass amp building to bring you this solid, reliable, versatile and powerful amp that will let you own your bass tone. The Laney R500-115 combo delivers results that stand well ahead of the competitors in its price bracket.
For more information on this amp be sure to visit the Laney Website.
Be sure to Follow the Laney South Africa Facebook page for news and updates.