Laney Honoured with NAMM Milestone Award For 50 Years Of Service.
We all have big milestones in our lives to celebrate. Laney Amplification of The Black Country, West Midlands, UK just hit a major one  in style!
At the 2017 NAMM Show, Laney Amplification has been honoured with the prestigious National Association Of Music Merchants (NAMM) Milestone Award for 50 years of service in the music product industry.
For Those Who Flourish
This honour is bestowed annually to those worthy by the NAMM CEO and President Joe Lamond. The award recognises music businesses that have flourished in a rapidly evolving business environment to attain a noteworthy anniversary.
"Thank you, NAMM. It doesn't seem like 50 years! I am honoured to have spent my working life in this very special industry and I am very proud that our family business is flourishing in my retirement." said Lyndon Laney, Founder and Chairman of Laney Amplification
Where It All Began
Lyndon's journey stems back to the spirited '60s, where he was an active bass player. One of the key projects he was involved in was "The Band of Joy" with John Bonham & Robert Plant of Led Zeppelin. Lyndon soon found his calling of building amps, by combining music with his knowledge of electronics and woodwork. He soon began building amps in his father's garden shed.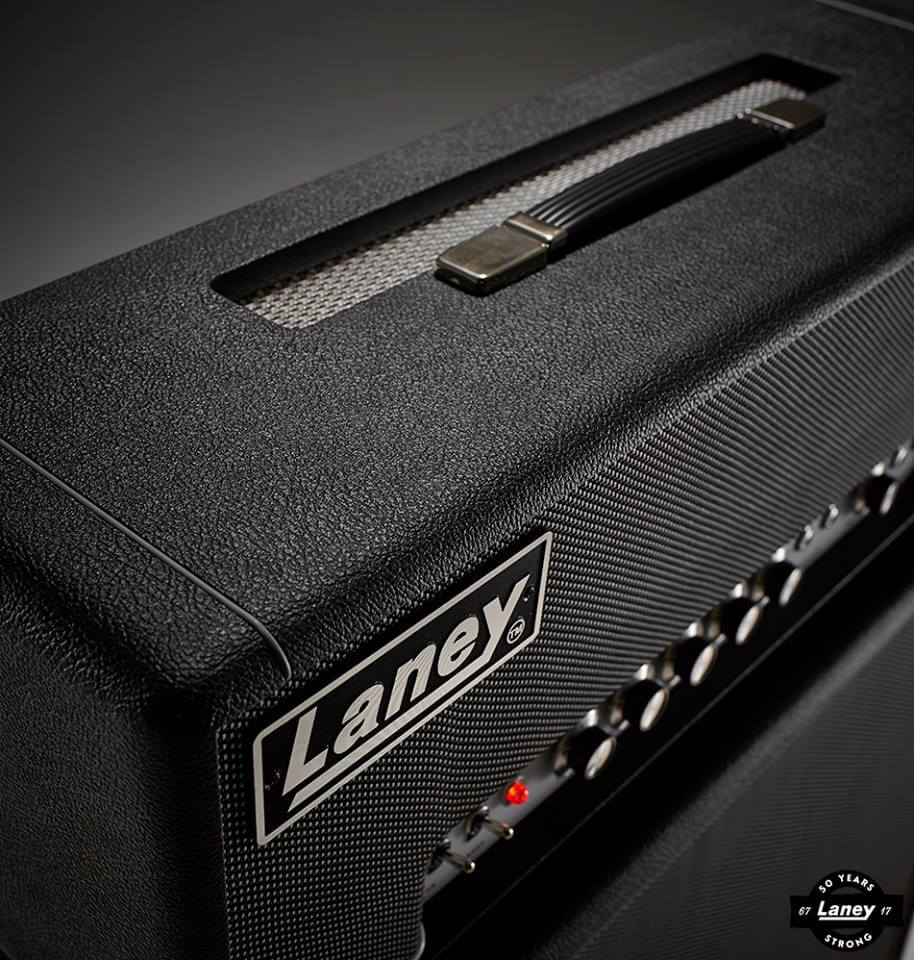 September 1967 saw the formation of the Laney Amplification brand. Bringing in a new era of amps and was about to turn rock on its head. Very rapidly Laney's popularity grew amongst musicians. The unmistakeable Laney tone attracted the attention of many players.One of the most notable players was Tony Iommi of Black Sabbath. Iommi began his life long relationship with Laney with the 1970 album release entitled "Black Sabbath."
Back In NAMM
The NAMM show comprises of over 100,000 industry professionals from more than 120 countries. NAMM allows for the showcasing of the latest gear, facilitates educational sessions and provides industry professionals with the opportunity to network.
To celebrate this momentous milestone of 50 years of service, Laney has re-issued the amp where it all started. The LA100BL amplifier. Production is limited to just 50 sets for the entire world and each set will come with a certificate signed by both Tony Iommi and Lyndon Laney.
Learn more about The Black Country Customs here.