50th Anniversary of Laney And Reissue Of The LA100BL
Apart from ushering in five decades that Laney has been around, the 50th Anniversary of Laney Amplification has also brought about the reissue of the original 1969 LA100BL rig. Now, in case you missed rock history, this was the rig that guitar legend, Tony Iommi used on the original Black Sabbath release.
To be fair, the 50th Aniversary of Laney was not the only motivation for the reissue of this rig. Another influencing factor was the impending final world tour for Black Sabbath. The final global tour, known as "The End" seemed like a great opportunity to end things from whence they came – jamming the on the Laney LA100BL.
Best To Move Quick
Only 50 sets will be available globally. The rig is made up of the LA100BL amp, LA412 cab and TI-BOOST pedal. This combination of the above components helps recreate arguably one of the most recognisable guitar tones in rock history.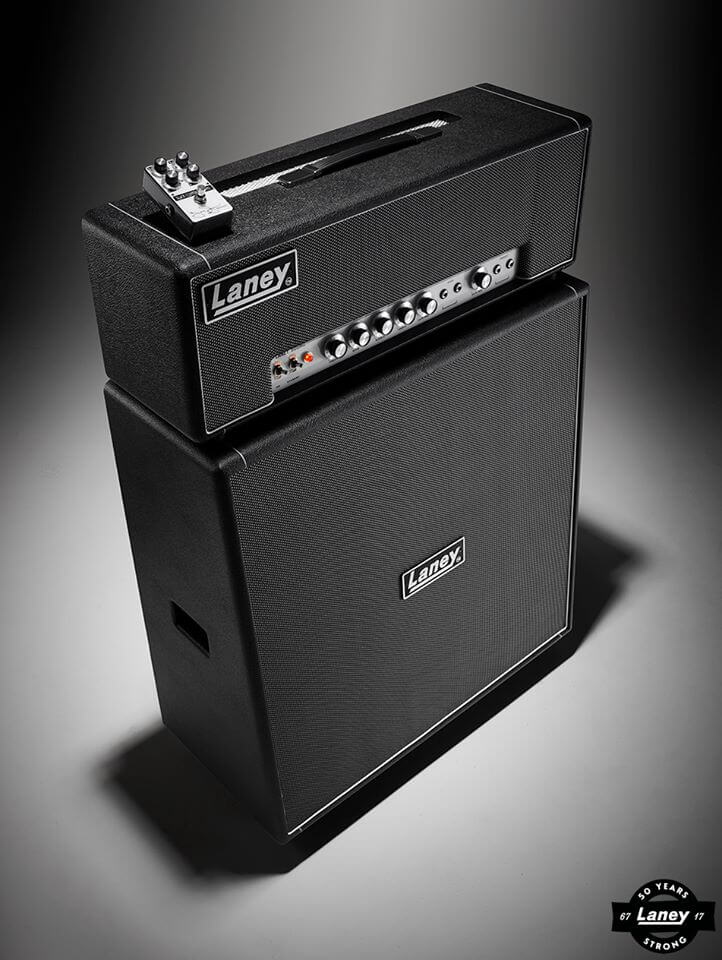 LA100BL Development
First things first, some historical amps were needed to form sound references. Through scouring Laney's collection of old amps and by sourcing some comparisons from some interesting people throughout the world, a few examples of the original LA100BL were found.
One can very quickly hear what makes the LA100BL so special. A major sonic influence to the amps inherent tone is the output transformer. Originally a Partridge transformer was used in 1969, so with much care, redesigning and engineering the reissued transformer generates that sound authentically.
LA412 Development
This is an authentic hand-built replica cabinet of the original one used by Tony. Built to the exact same specs and size, the LA412 is a single input 16 Ohm cab, it is the perfect accomplice to the reissued LA100BL head.
To ensure a sonic match of the reissued cab to the old one, it was crafted from the same marine grade birch ply and crammed with four Celestion drivers that possess the same specs as drivers from the early 70's.
TI BOOST Development
Built to push the front end of the LA100BL harder and crank up the gain into overdrive. The TI- Boost is based on Iommi's modified Range Master pedal that he used until 1979. The TI-Boost provides a significant bass cut and mid boost to the tone. A simple pedal that features volume and drive controls and new additional controls. Players also have the option to dial in low and high frequencies and customise the mid frequencies with the mid switch.
The original rig was part of a musical rock revolution that changed music as we know it today. The reissue of this rig pays homage to this monumental accomplishment, when you hear the LA100BL you'll see why.
Watch more here: