The world of video recording and filmmaking has come on in leaps and bounds. The availability of equipment to deliver high-quality footage has skyrocketed exponentially. Videographers have the ability to produce an exceptionally high standard of video these days using DSLR cameras, consumer camcorders and large-sensor video cameras. What about the audio? RØDE has that covered with the Stereo VideoMic Pro.
The Stereo VideoMic Pro has been built upon the success of the VideoMic Pro, which has rapidly become the industry standard solution for DSLR on Camera audio.
Poor Audio Messing Up Your Video?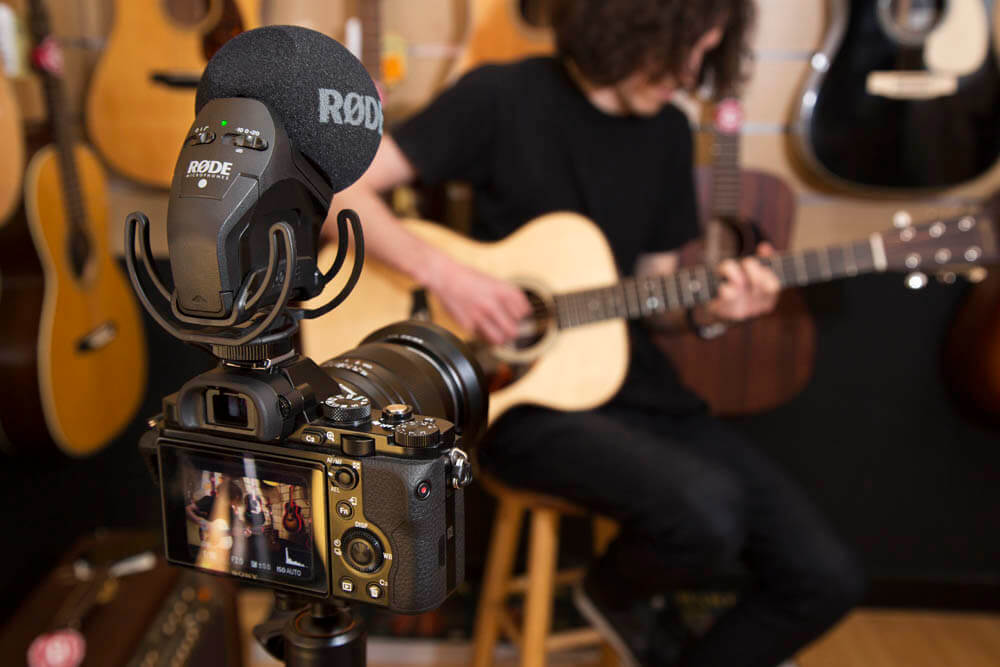 As a Videographer your footage can be top notch, only to be let down by poor audio quality. Capturing atmospheric ambience and the building of a realistic audio scene is imperative to complement your video. The Stereo VideoMic Pro is a phenomenal tool to record live music or the overall atmosphere of a moment in stereo.
The Secret Is In The XY Stereo
The secret to capturing broadcast quality stereo audio is in the matched pair of 1/2″ condenser capsules. The capsules are arranged in an XY stereo configuration to optimise the capture of audio and provide a wide stereo image.
Stereo VideoMic Pro Is Ready When You Are
Shooting video can be a time-consuming process. With over 100 hours of use from a single 9v battery, you won't ever be caught out running low on juice with this mic when that epic shot comes into your camera viewfinder.
Settings To Get The Best
The delightfully user-friendly rear of the microphone is home to the power and EQ controls. Cut out those undesirable interfering frequencies such as traffic or air conditioning with the 75Hz high pass filter. The -10 dB PAD ensures you get the best audio even in the loudest environments. Coupled with an integrated shock mount and low noise cable, you will always get crisp and clean audio.
The ridiculously lightweight RØDE Stereo VideoMic Pro should be in the bag of any serious videographer. Let your audio quality match your video quality.
Read more about the Stereo VideoMic Pro HERE.