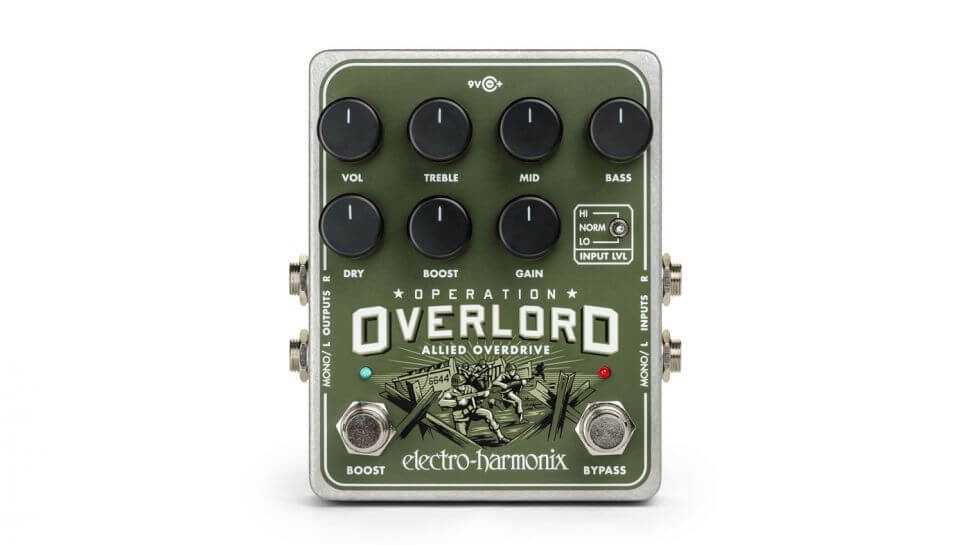 This year at NAMM 2017 Electro-Harmonix has debuted their new stereo overdrive/distortion pedal, the Operation Overlord. This grit pedal is glorious and something that can be used by pretty much your whole band, from a bass guitar, guitars, keyboards and well pretty much any other kind of electronic instrument you can plug into it.
The Operation Overlord pedal marks the second pedal announcement from Electro-Harmonix at the recent NAMM 2017 after the unique BLURST Modulated Filter pedal.
Thanks To Keyboard Players
Conceptualised on the premise of giving keyboard players a pedal to add dirt to their sound. The Operation Overlord soon found itself in the hands of the guitarists at EHX. They soon discovered the tube-like tone, from the FET-based overdrive when using it in conjunction with a guitar. They then set about adding some more guitar friendly features.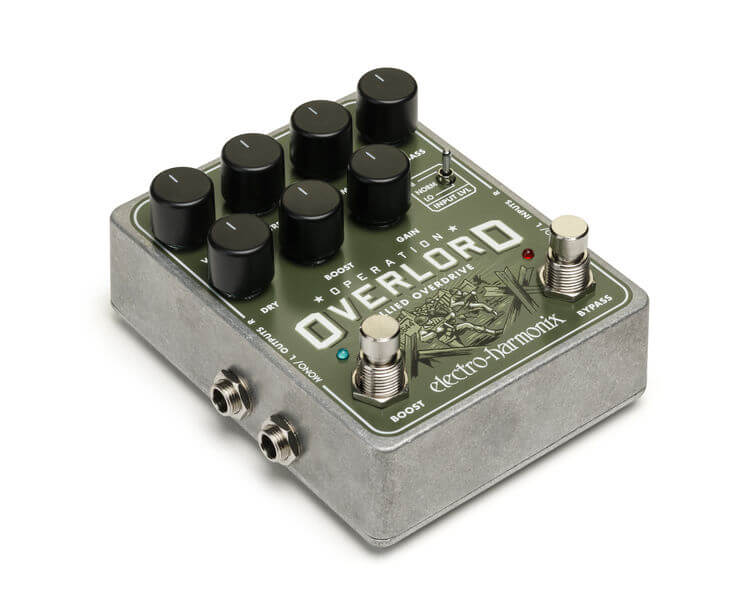 Grit To Full On Fuzz To The Face
Gain the ability to go from a little grit to full out fuzz to the face with the FET-based overdrive circuitry. Stuffed to the brim with tone shaping options, you're guaranteed to find the tone that you can hear in your head, or chances are you're going to find a new one.
Operation Overlord Overview
FET-based overdrive that works equally well on keyboard, bass, and guitar.
FET overdrive offers a tube amp-like tone and feel.
Independently footswitchable boost is 100% variable.
Dry control allows you to blend in your unaffected tone.
Input level switch optimizes the pedal to your instrument.
Stereo inputs and outputs are fantastic for use with keyboards
3-band EQ for dialing in your tone.Stay tuned for more information on the Operation Overlord pedal.