The ASDM CE Is The Solid (Wood) Choice Of Acoustic Guitar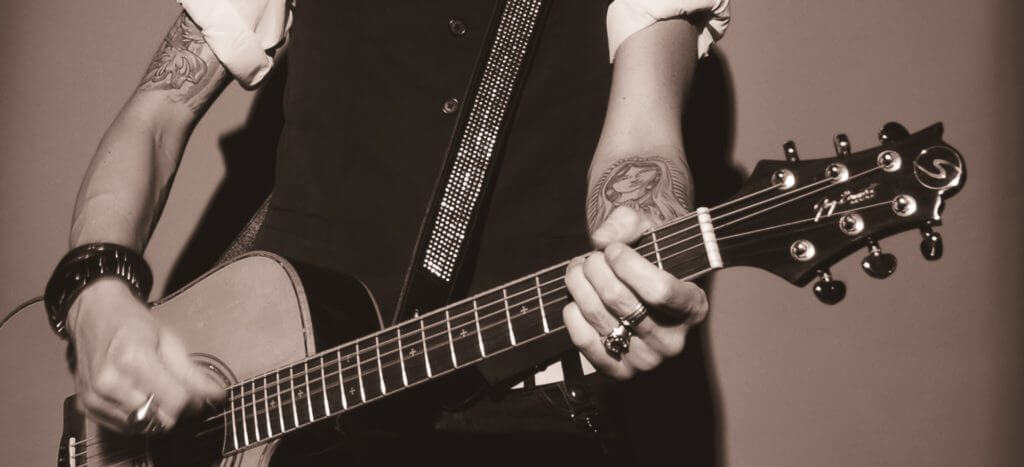 In a world full of guitars, the world's premium guitars are all constructed using solid woods. Many entry level guitars are made from multiple layers of cheaper wood. They are then laminated with a thin layer of expensive wood on top. Completely crafted from solid wood, the ASDM CE from Greg Bennett is a fine example of craftsmanship.
Does Solid Wood Make All The Difference?
Generally speaking, an acoustic guitar is a "mechanical amplifier." Without a doubt, you want this "mechanical amplifier" to be built to the highest of specs. A solid wood construction in acoustic guitars, such as the ASDM CE, means they respond more efficiently to the string energy produced. This gives you a higher standard of performance and clarity of tone.
Some Solid Benefits
A solid wood construction has some clear audible benefits. Your sound will have a faster and stronger attack. Produce greater volume and sound projection. Produce powerful bass frequencies and complex sparkling harmonics—simply a richer, more interesting sound.
Single-Cutaway Dreadnought
The ASDM CE is a single-cutaway Dreadnought acoustic. Beautifully constructed from a blend of complementary woods. The solid Engelmann Spruce top, solid African Mahogany back and sides, Nato Mahogany neck and a Rosewood fretboard work together to give an exquisite palate of tones.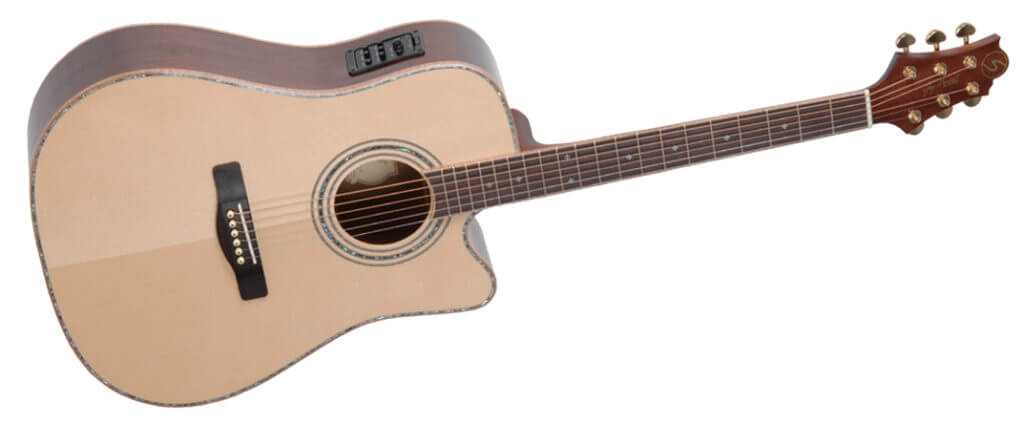 Capture Your Sound
The high-end nature of this acoustic doesn't stop there. The Clearwave 60 by Fishman active EQ reproduces the guitar's tone transparently for live performances or studio work. The ASDM CE will sound great when playing it unplugged or plugged in. It is a versatile instrument for all playing scenarios.
Stay In Tune
The Grover A102C tuners will ensure that your guitar is always producing the right notes. The built in tuner housed in The Clearwave 60, enables you to tune on the move. You can leave those clip on tuners at home.
A perfectly manufactured acoustic guitar for players of all levels, the ASDM sets the clear benchmark for guitar construction.
Greg Bennet ASDM CE Features:
Dreadnought cutaway body
Solid Spruce top
Scalloped bracing
Solid Mahogany back and sides
Nato Mahogany neck
Rosewood fingerboard (12" radius)
Nut width 1 11/16"
20 fret, 25 1/2" scale
Slotted square inlay
7-ply binding
Grover™ A102C, 14:1 ratio tuners
Rosewood bridge
Clearwave™ 60 by Fishman® active EQ with built in tuner