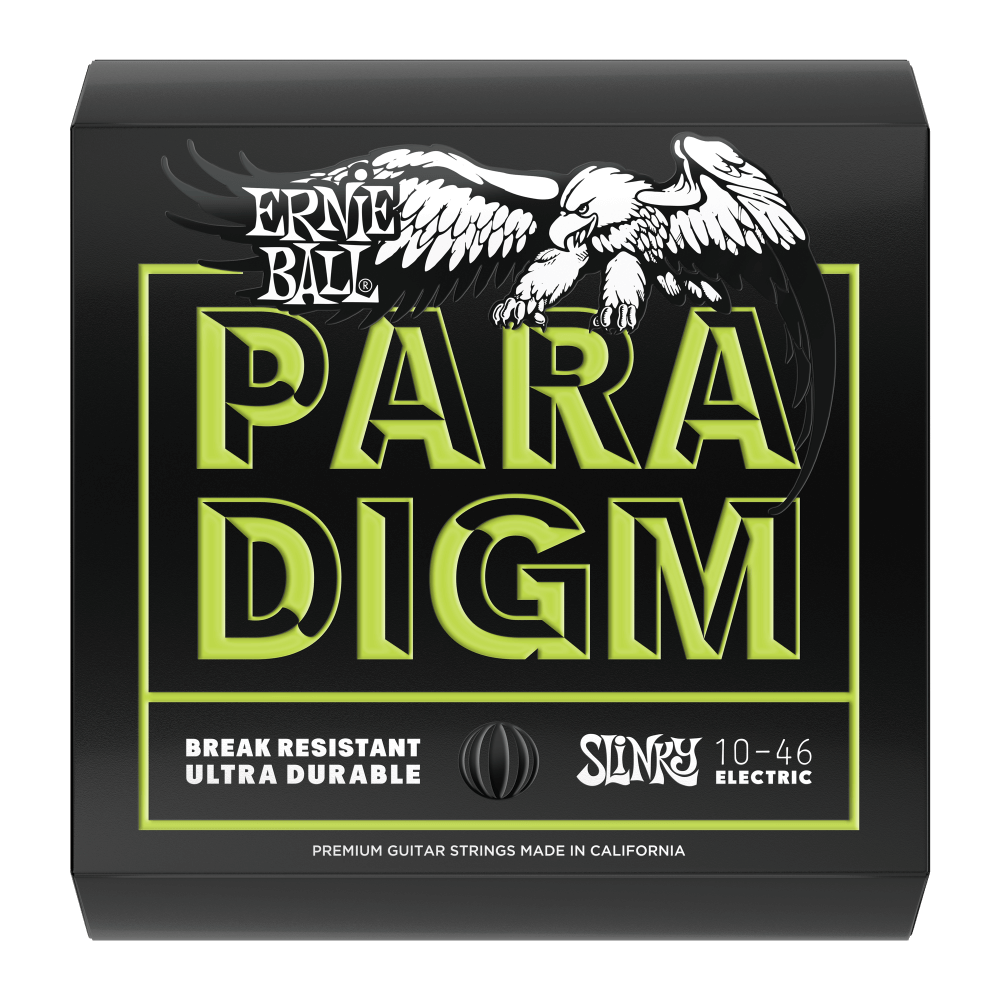 Ernie Ball Paradigm strings have finally arrived in South Africa and the HYPE is real!
"Paradigm are the strongest, most durable guitar strings on the planet. If your strings break or rust within 90 days of purchase, we'll replace them." – Ernie Ball
Eric Clapton, Jimmy Page, Keith Richards, Paul McCartney, Pete Townshend, Slash and thousands of other guitarists have relied on Ernie Ball to deliver the iconic tone they are known for. PARADIGM continues their legacy of tone by pushing the boundaries of what a guitar string can be – stronger, more durable and longer lasting, without compromising the sound or feel.
.
"PARADIGM wrap wire uses an exclusive plasma enhanced process to remove defects and greatly improve corrosion resistance. Our patented Everlast nanotechnology is applied once the strings are wound, changing the way they react to moisture and oils. Get strings that last longer and sound fresher – without the tone-killing side effects of a coated string."
.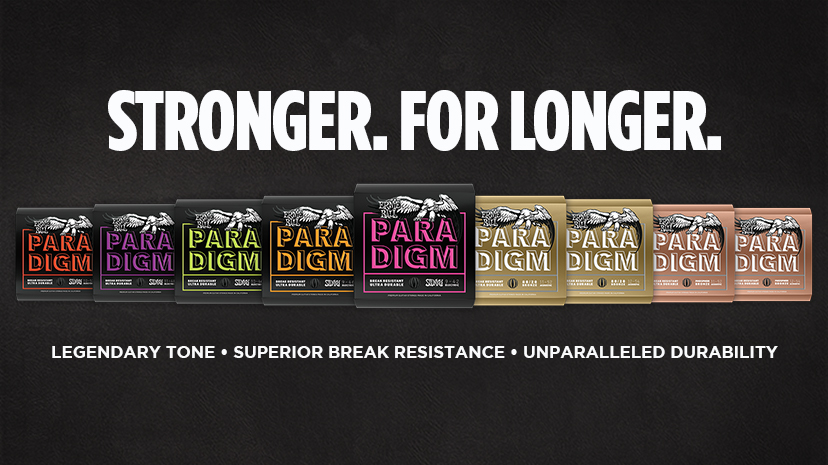 For more info contact an Ernie Ball dealer near you!