Ambient Delay and Expression Overdrive Pedals
Change the way you use guitar effects on stage with the Ernie Ball Ambient Delay and Overdrive Expression Pedals. Gain a fluid control over swelling delays, warm drive sounds and create dynamic audio textures on the fly.
"Typically on a pedalboard, I would have three overdrives to get three different sounds that you can access right here on this overdrive pedal with your foot. Just put your foot right on the gas pedal there and having direct control over those things is nice. You can really settle in exactly where you need to be with it."

Tim Mahoney – 311
From the worlds premier manufacturer of guitar strings and accessories, these two unique pedals were first unveiled at the Summer NAMM 2016.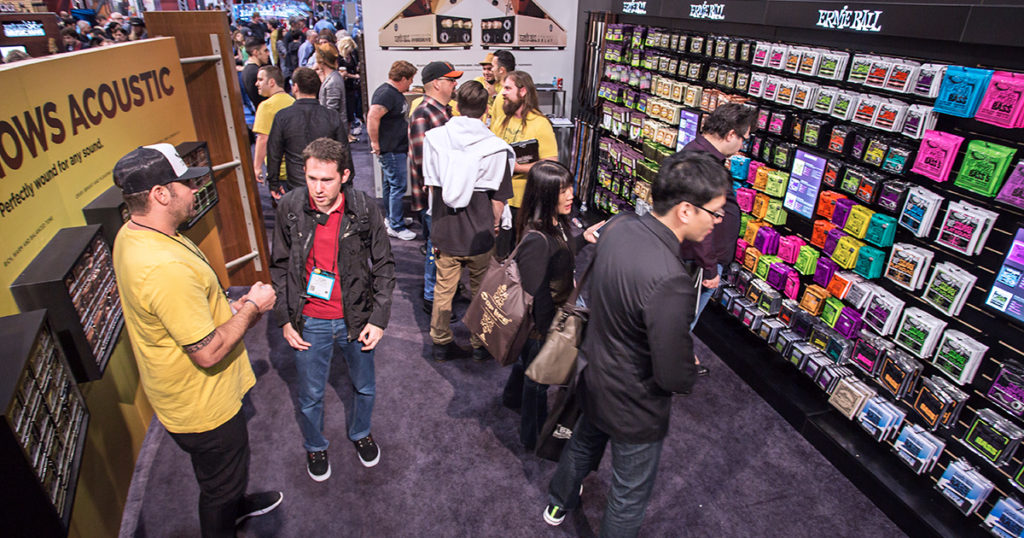 Durable And Beautifully Crafted
Both are crafted with aircraft aluminium metal casing, with a rose gold and gold plating for the Ambient Delay and Expression overdrive respectively. Both pedals are powered by a
nine-volt adapter
Housed in metal casings, with a Gold and Rose Gold plating for the Expression Overdrive and Ambient Delay respectively. Built to withstand the abuses of the stage and still look great while doing it.
Overdrive Expression Pedal
It has never been easier to dial in your overdrive tone. Control the desired amount of overdrive using the expression control. Drive with your foot, using the expression pedal. Dial in your tone further using the tone, drive and boost controls.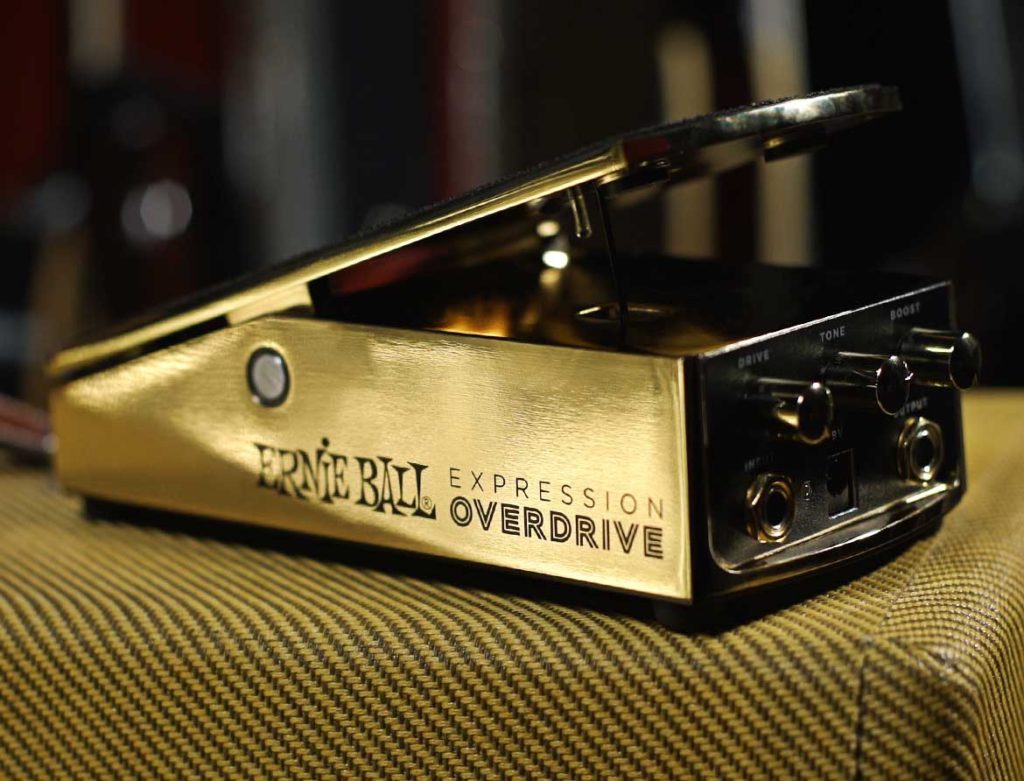 Ambient Delay Expression Pedal
The Ambient Delay is a digital delay and plate reverb hybrid. Adjust the desired amount of digital delay and plate reverb mixed with the original signal using your foot. Use the reverb, feedback and time settings to further tweak you sound.
Learn more about both of these pedals by visiting the Ernie Ball website.