Cort Gold Acoustics Hear The Details
Designed meticulously with a total and complete focus on sound. The Cort Gold was built to satisfy the most pedantic players. Launched at NAMM 2017, the new Gold acoustic range is the best premium acoustics that Cort has ever built.
Aged Till Nirvana
When it comes to finding that acoustic tone Nirvana, like many things age plays a huge factor. Vintage instruments are considered to be the holy grail of acoustic tone. With time, the wood on the top cures and opens up. Cort treats the wood with a process called ATV ( Aged To Vintage), this causes the acoustic's wood to take on vintage properties straight out the box. These vintage properties are what create that angelic natural tone.
Sonically-Enhanced UV Finish
This special step in the acoustic building process makes the Cort Gold sound bold like it should. In order to create a thinner and less restrictive finish on the guitar's body, Cort uses a special UV finishing process. This revolutionary finish ensures that the tone comes through perfectly.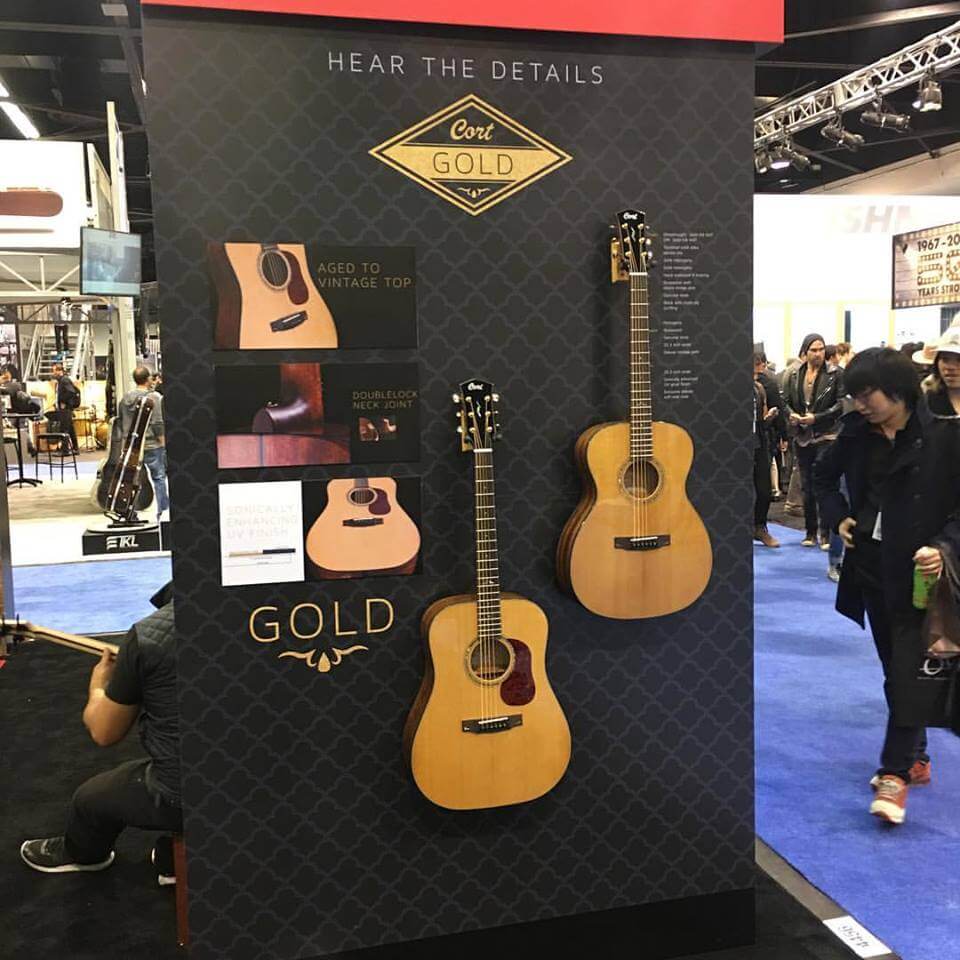 DoubleLock Neck Joint
A large influence on a guitar's tone can be found in the small things. The connection between neck and body is another factor to unlocking great sound. A tight-fitting traditional dovetail neck joint with a bolt reinforcement added enhances the resonance of the guitars natural sound.
Reinforced Rosewood Neck
For added stability, the neck of the Cort Gold has been reinforced. The neck is reinforced with two special Rosewood inserts, yet still retaining the wood's natural sonic properties.
Cort Gold Checking All The Boxes
Every consideration has been taken into account to create a majestic sounding, comfortable to play and beautiful looking guitar. From the new profile of the neck to the genuine bone nut & saddle, the Cort Gold checks every box of premium. We all deserve a guitar that sounds great and this is one of them.