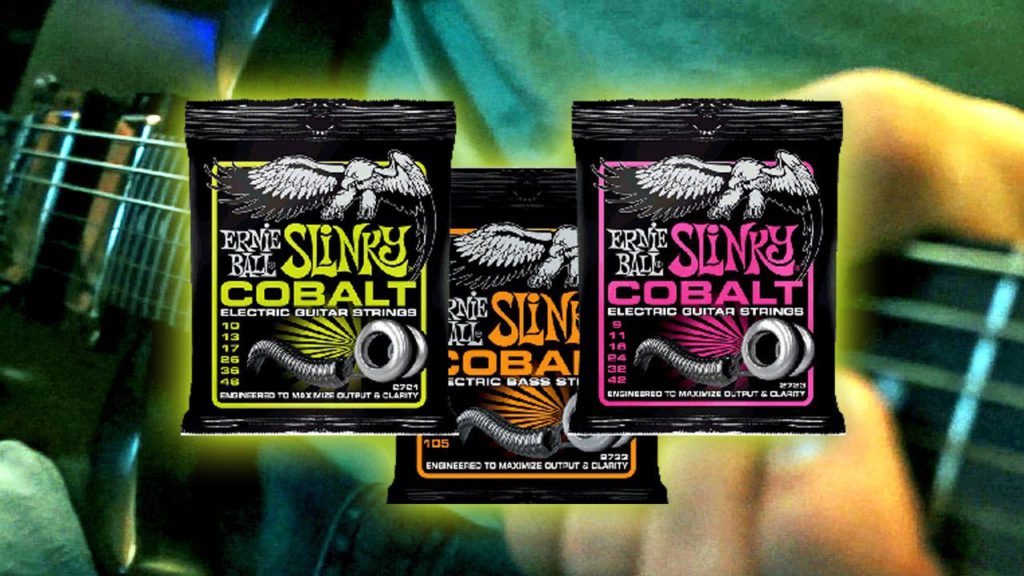 The Latest Innovation In String Technology With Ernie Ball Cobalt Slinky Strings
Engineered to maximize output and clarity, Ernie Ball Cobalt Slinky Strings are the latest innovation in string technology. This unique line of electric guitar and bass strings will give your instrument a whole new voice.
More Sound
Stick on a pack of these strings and unlock an extended dynamic range of sound and an incredible harmonic response. Get the most from your low end and those crisp, clear highs.
Cobalt Slinky Strings are wound with a patented iron-cobalt alloy wire. This patented alloy give these slick strings that higher output and clarity. A tin plated high carbon steel hex wire as the core, provides excellent durability – making sure those string last longer. The ball ends are made with machine cut brass wire, to ensure a precise fit and function.
.
A Pack For Everyone
Whatever gauge you're looking for, for your 6 or 7 string electric guitar you can rest assure you will find a pack. From 8 up to 12 gauge, pick the strings best suited to your playing style. The 4 string bass packs go from 95 to 110 gauge and there is a pack for all you 5 string players out there too.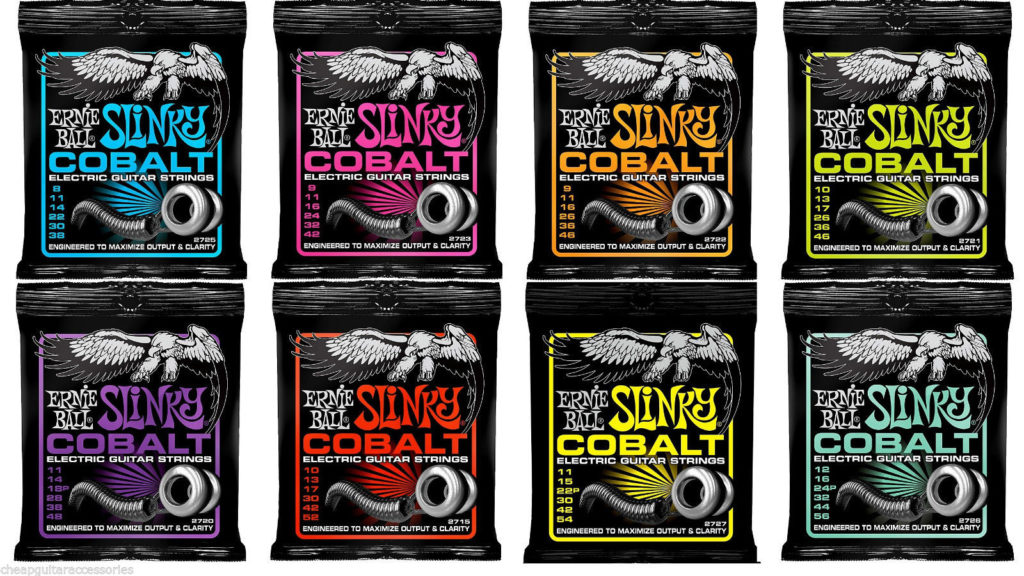 When it comes to the ultimate never-ending quest to find that ultimate & perfect guitar tone, the Cobalt Slinky string ranges gives you another great tool in your arsenal. This range is for anyone looking for comfortable, responsive and great sounding strings.