10 Top Tips For Playing Bass Guitar Live
Here are 10 tops tips for playing the bass guitar live that every bassist should read.
1) It's Just The Spare-necessities
Always make sure you hope for the best and prepare for the worst when it comes to playing the bass guitar live. Make sure you bring spares of everything! No matter who you are, things do go wrong. Bring things like spare bass strings, cables, picks and batteries.
2) Warm Up Before You Play The Bass Guitar Live
Whether you're about to play a sold-out stadium show or a small pub show, always make sure to warm up properly. Get those fingers moving about the fretboard. You can use scales, arpeggios or a groovy riff. Just find a routine that works for you.
3) Become One With Your Rig
Make sure you spend the time to understand your gear. Think of it as like dating your gear. Try to understand what each dial does on your amp, pedalboard or bass guitar. Understanding this will ensure you always get your bass sound right in any environment.
4) Loops Are Not Just For Pedals
If you find yourself moving around the stage a lot, loop your cable through your strap before plugging it into your bass. There's nothing worse than jamming and suddenly your signal goes dead. You then spend what feels like an eternity looking for your cable on the dark stage floor. Only to be proceeded by you trying to ram it back into your bass in the heat of the moment (with the sound guy cringing). Just loop it.
5) Live Bass In Your Face
Whilst most bassists will argue this point endlessly, watch your bass levels. Bass has the power to drown everything out. Rather focus on getting your tone balanced. Watch those bass frequencies, especially in smaller venues.
6) Find The Right Bass For You
Picking the right bass is no easy task. Find one that you're comfortable playing with. A bass that you will happily play for hours, after all, it will become your best friend. There are endless options; 4 or 5 strings, passive or active the list goes on. Never forget, the instrument you play should be an extension of both who you are and how you feel you should sound.
7) Invest In A Pedal Tuner
When playing shows, you want the simplest solution available. Whilst you might not think you need it, having a pedal tuner is one of the greatest investments. Tuning on dark stages becomes a breeze. Tuning in between songs becomes but a simple foot tap and twist of the fingers. A great bonus feature is being able to cut your signal and keep your bass quiet.
8) Work On Little Interlude Riffs
This is a great tool for those moments on stage where something goes wrong. Having something you can play in those awkward moments where your guitarist snaps a string or has a technical difficulty is really useful. It really helps keep the performance going and looks more professional.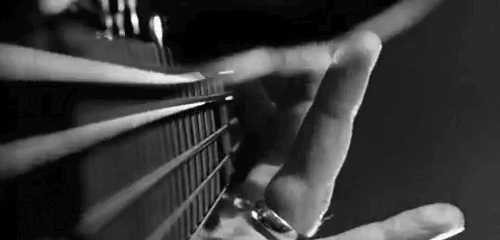 9) Accept Your Bass Guitar's fate
No matter how careful you are on stage, your bass is going to get dings, bumps and scratches. It just comes with the territory of live shows. Whether you bang it on a light, on an amp or on your guitarist, it's going to get some wear and tear.
10) Network, network and network
Always do your best to network with people at live shows, whether is other bands, fans, sound guys or event organisers. This is a great way to pick up tips or tricks you can add to your playing or live shows. Networking also gives you the opportunity to line up future shows.
Looking for a new bass guitar?
Make sure you visit the Cort Website: HERE
Visit the Cort SA Guitars & Basses Facebook page to keep up to date with the latest Cort news HERE.