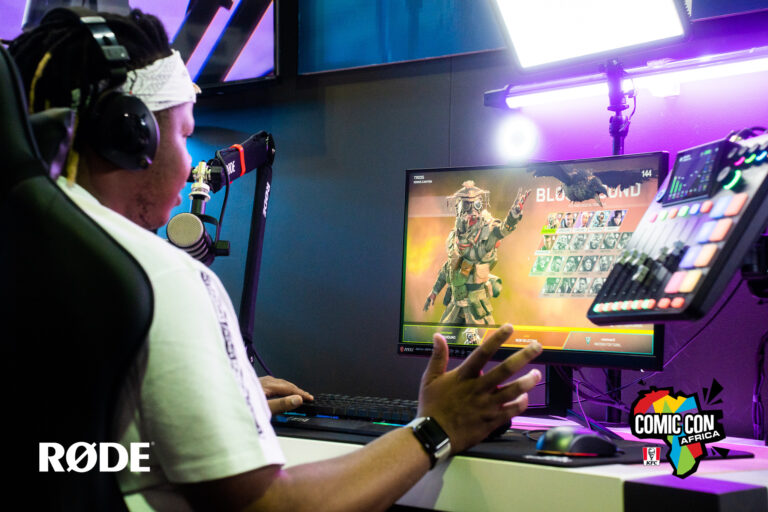 Being there gave you a wide view into the cultural melting pot of the many Comic Con fans… and people fell in love with RØDE!
It's been 3 years since the thousands of gaming and comic fans across the country had the chance to go to a Comic Con event, what many would say is the ultimate experience in South Africa, and one of the many new features announced for this year was a dedicated 'con' event called Streamer Con, designed exclusively for gaming streamers and content creators. Visitors to this hall would be treated to an array of spectacles including a Lamborghini shaped computer, top-of-the-line streaming booths for streamers to experience what game-changing gear looks and feels like, one of the biggest gaming stages the country has ever seen at the Telkom VS gaming stage as well as a fully kitted-out creators paradise at the RØDE stand. 
RØDE at Streamer Con 2022
Streamer Con represented the overlapping of the passions of streamers and the RØDE philosophy, all in one place. It was a roaring success for visitors and exhibitors alike. RØDE aimed to welcome all versions of creators with multiple 'experience stations' each with the best RØDE technology at their fingertips to try out. A four mic podcast table, pro gaming rig streamer set-ups, a YouTuber station and Vlogger kits were all available; and creators dived into them head first.
Everyone stopped as they walked past the stand to watch and listen to a live podcast happening right in front of them with four Podmics and a RØDECaster Pro 2. Most notably for podcasters was that the dynamic RØDE Podmics weren't bothered at all with the high noise level in the room. Vloggers set up with the RØDE Vlogger kits walking the length of Comic Con and back again streaming directly to their audiences online.
What was so special to see was the reactions of creators when they hear their voice through a true studio-quality microphone, their eyes light up in amazement with a delighted expression. Almost everything was there to try and everyone got stuck in with trying out all the microphones and gear and many left there with their dream microphone in hand. 
The incredible range of RØDE gear to experience at the Stand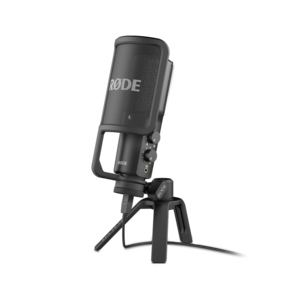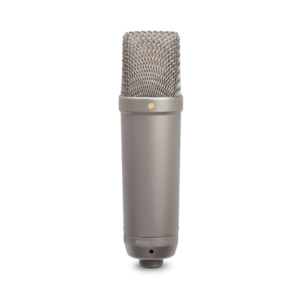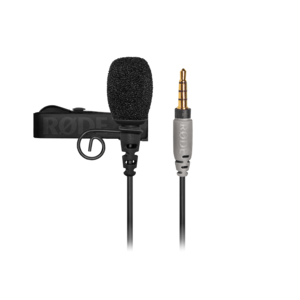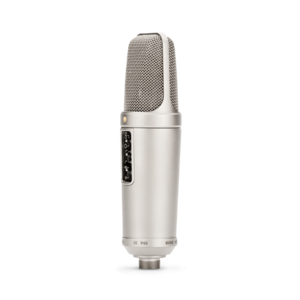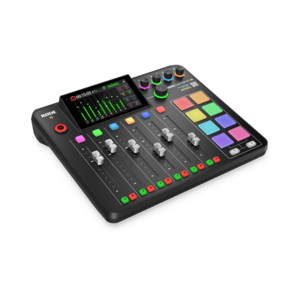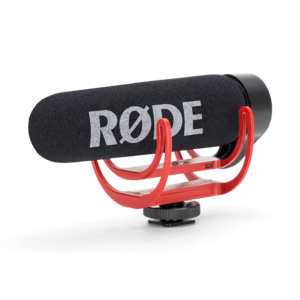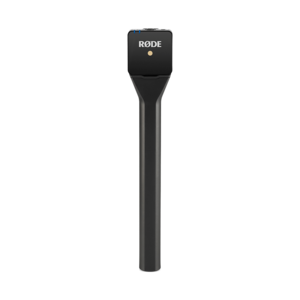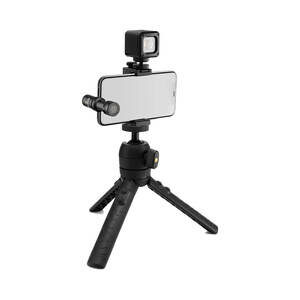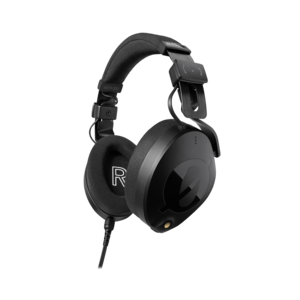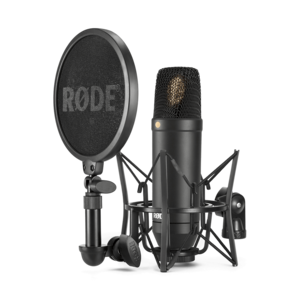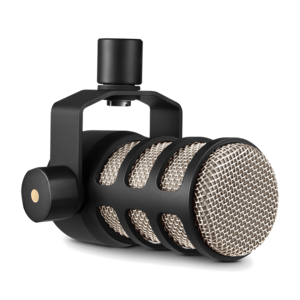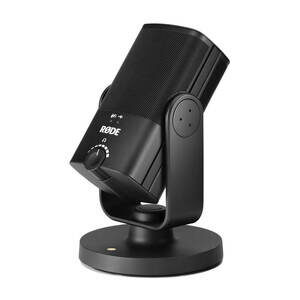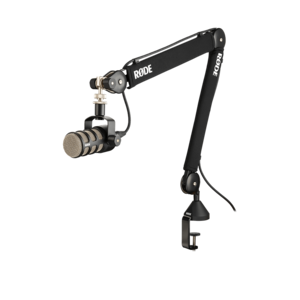 Game streamers were also treated to the cream of the crop at the streaming stations. Each station was kitted with a pro gamer streaming rig valued at R73 000, a level of gaming most streamers had never had the opportunity to try. Along with the gaming rig, each station included a RØDECaster Pro 2, the Podmic attached to a PSA1+ studio boom arm and a set of RØDE's NTH-100 professional over-head headphones, loaded with games ready to go. These incredible setups were a big attraction for gamers. Over and above the awesome gaming, having the RØDECaster Pro 2 there gave so much freedom of expression to their audience tuning in online. Needless to say, streaming fun was had by all.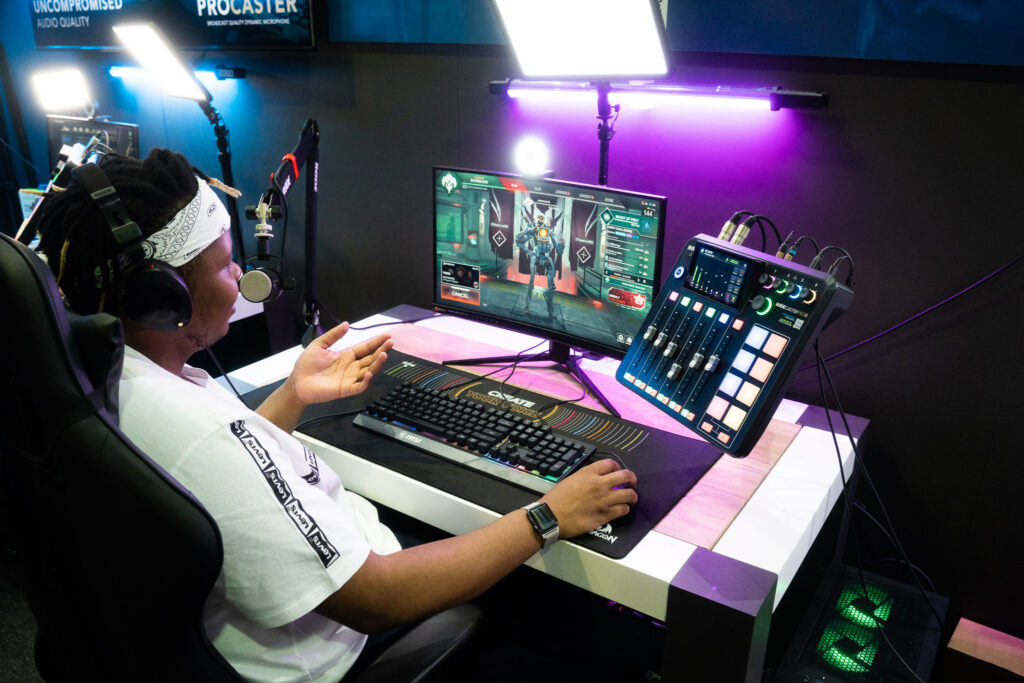 In the Image above you'll see the RØDE Streamer Pod Gear at Comic Con: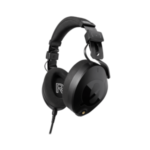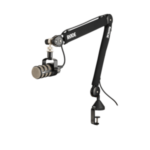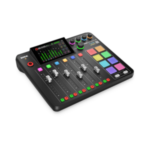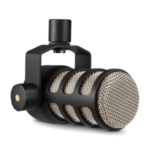 Watching Comic-Con fans caught up in the festive spirit living their dream gear experiences in real life was nothing short of magical. But the fun didn't stop there, as RØDE had plenty more in store. A dedicated RØDE stage was in the Streamer Con hall with heavy hitter speakers such as Rob Forbes from the Jacaranda afternoon drive show, and Jon Savage, the charismatic local podcasting legend, each sharing their invaluable tips and tricks on content creation and lessons learned on the better journey to follow. The stage had some high-energy crowd-hyping moments too with RØDE gear giveaways happening live to the audience, screaming "COMIC CON" as loud as they could to earn a prize.
The weekend ended with the biggest giveaway of Comic Con. RØDE partnered with PC Builder Africa to give away one of the RØDE stand streamer rigs, a brand new set-up worth R101 000. The contest ran over a week ending on Sunday at 2 pm and thousands of people entered to stand a chance. At 3:40 pm RØDE took to the Comic Con main stage to announce the fortunate winner. The crowd built up with a slow clap and erupted in volcanic volume, it was surreal to witness. 
All in all, the Comic-Con organisers knocked it out of the park this year and the high-spirited audience of the event said so in no uncertain terms. The RØDE stand saw both new and existing fans experience the products and philosophy like never before. Podcasting, vlogging, streaming, broadcasting, interviews, give-aways and merch; RØDE had as much fun as as all and we cannot wait to see what happens at the next one!
Join the RØDE Crew Today!